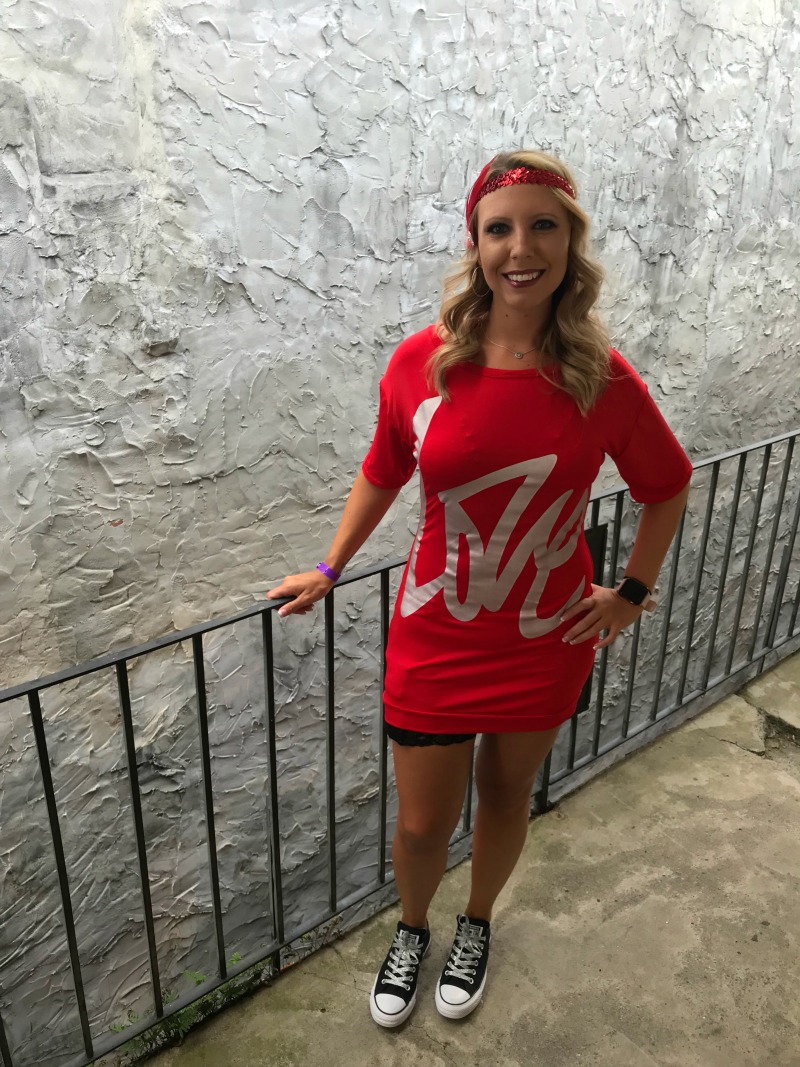 Every August, the New Orleans Hash House Harriers host a fun run to benefit several local non-profit organizations. This fun run is known as the Red Dress Run. You must be 21 or older to join the party, and you must be wearing a red dress. Other than that, there aren't many rules for the run.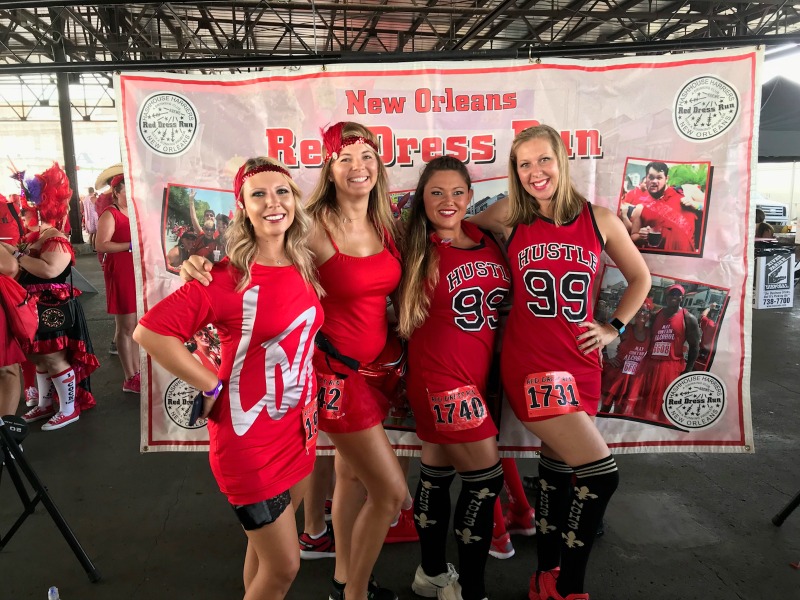 This year packet pick-up was at the expo at the New Orleans Fairgrounds, and the race itself was at Crescent Park. To pick up your packet and wrist band, make sure you have your ID.
Once you have your wrist band, it is time to begin the party since they are handing out free beer. If you need any last minute accessories for your dress, there are also vendors at the fairgrounds to help you complete your look.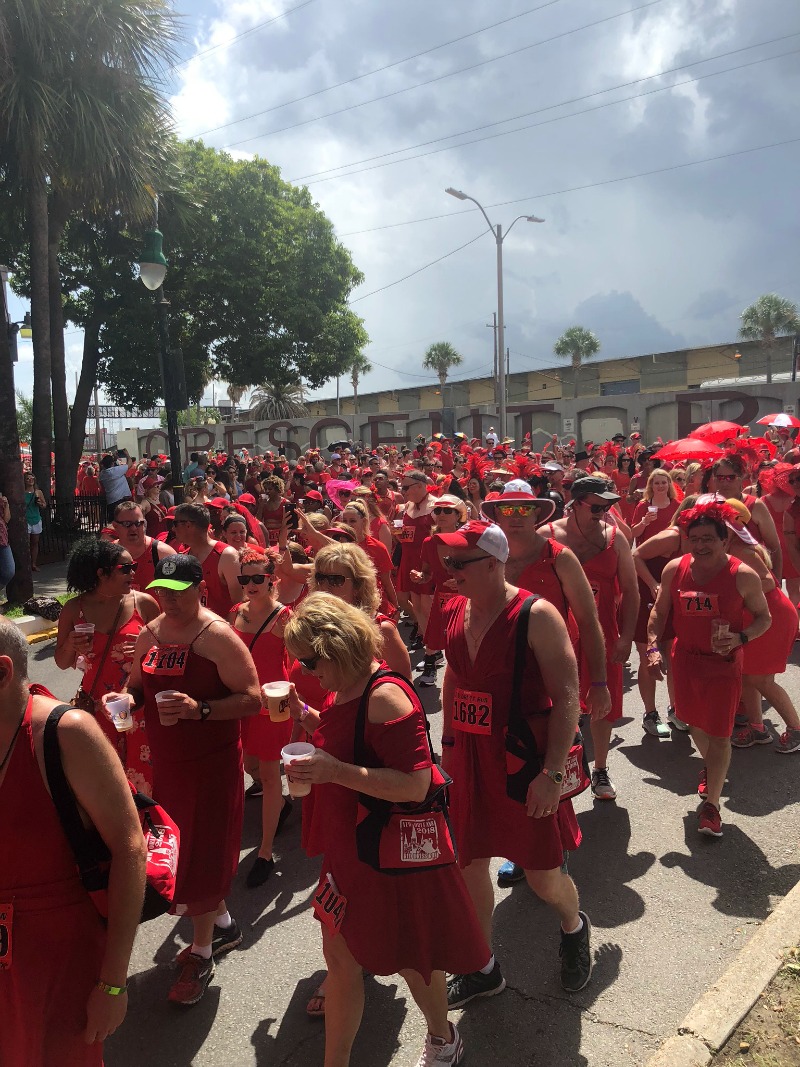 The Red Dress Run is different from any other run I have done in the past, simply from the fact that the word "run" is used very loosely.  This event is a party that happens to have a run/walk in the middle of it.  Everyone participating is there to have a good time. 
To enter Crescent Park, make sure you have your race bib on the front of your dress.  This was really the only rule that I can remember from the event.  The run begins at 11AM, and the route takes you 2 to 3 miles through the Quarter.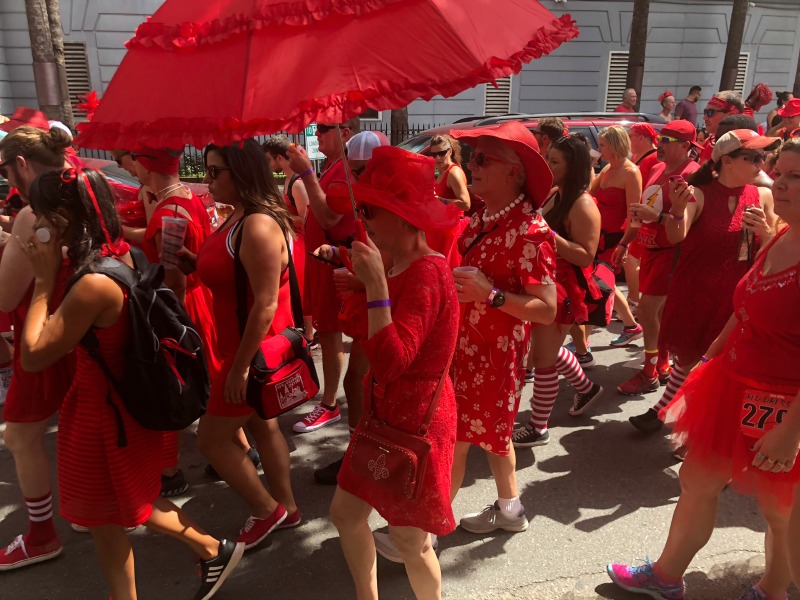 Now I have to admit that my friends and I did not complete the official race route. A few minutes after the run began, it began to rain off and on. By the time we were in the middle of the run, it was pouring rain so we ducked into the nearest bar.
We enjoyed a few drinks while we waited for the rain to stop, and made our way back to Crescent Park for the after party.  Once we were back at Crescent Park, there was food provided along with several beer options.  Since Crescent Park is a covered area, we were able to spend the afternoon listening to bands while staying out of the storms.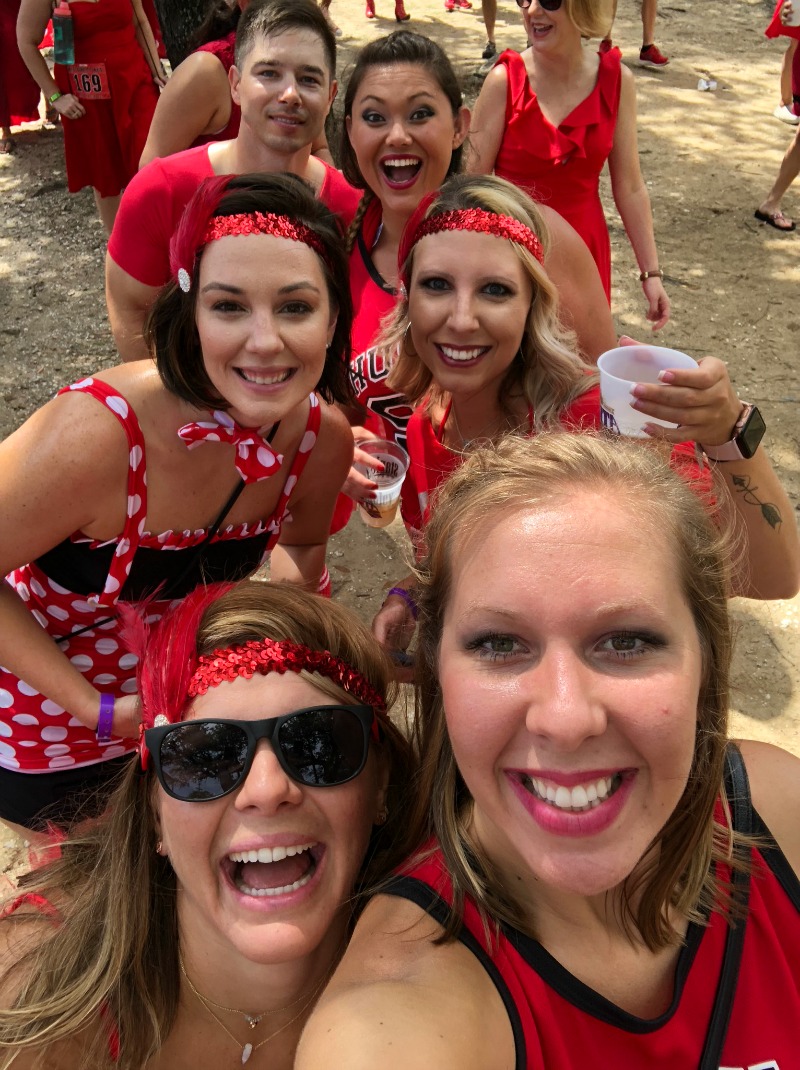 Next year's Red Dress Run is set for August 10th. It is a great time to spend with friends while contributing to local charities. If you have never experienced this party, I highly recommend it. Grab your friends and a red dress and see for yourself. It is an experience that you will never forget.