The Emerald Coast Beer Festival is held annually in downtown Pensacola at Seville Quarter and down Government Street. The festival offers over 300 different types of beer from around the country as well as showcasing a few homebrew clubs that you are able to join. 
Our local homebrew club is The Escambia Bay Homebrew Club, so if you are interested in making your own adult beverage, check out their website.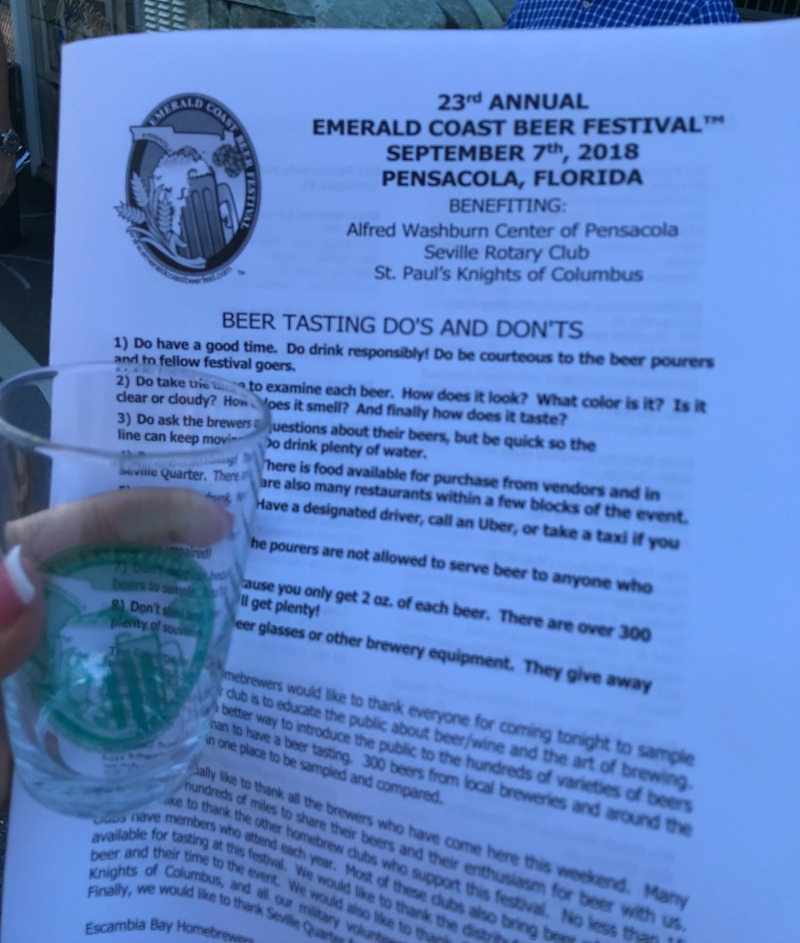 As you enter the beer festival, have your ID and tickets ready. Considering how many people were downtown, I was impressed with how quickly the line was moving.
You are given a stamp, a wristband and your glass as you enter along with a short list of rules to make sure that everyone has fun without getting out of control.  They pour the beer in 2 oz shots, but with over 300 beers to taste, everyone gets plenty.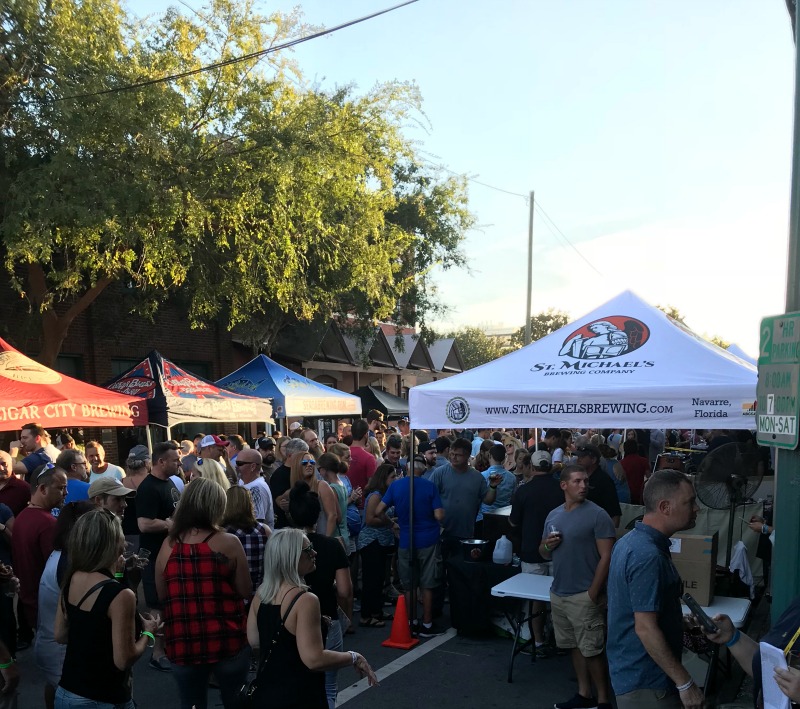 The breweries are lined all along Government Street as well as inside Seville Quarter. Most of the breweries offer 2 to 4 varieties, and you are able to taste them multiple times.
There truly is something for everyone at this beer festival. If you are not a fan of beer, I also managed to find a few wines to try.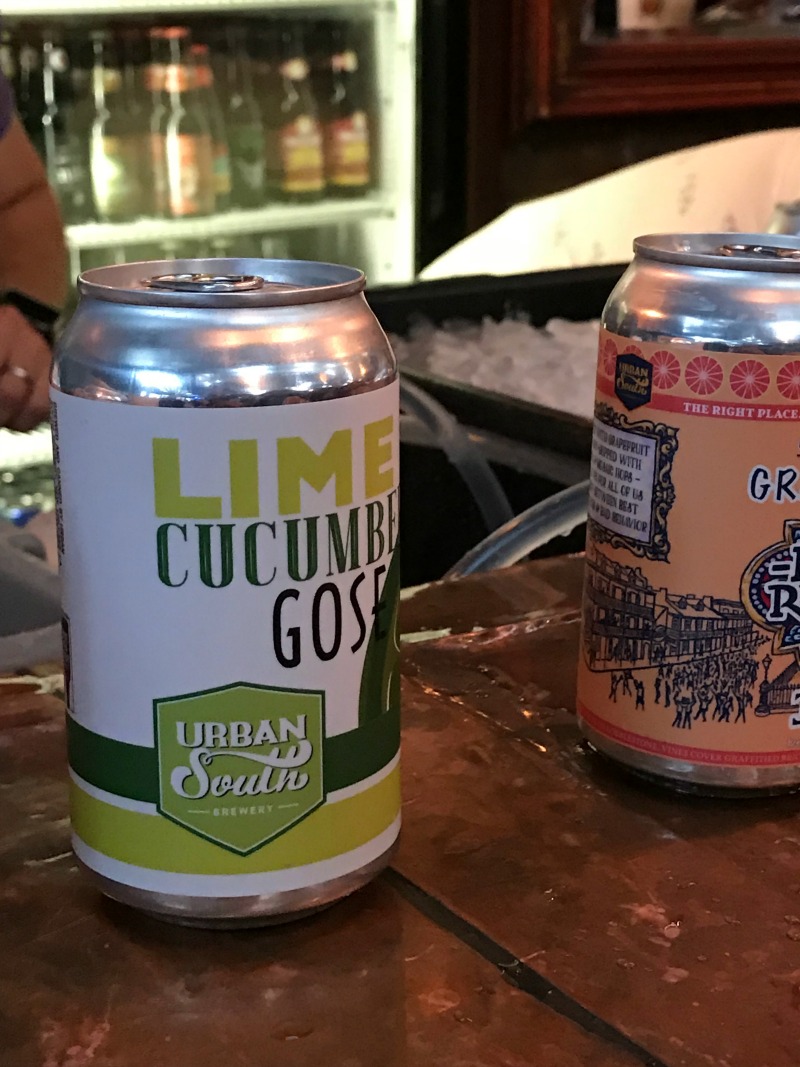 Out of all the drinks I tried, I have to say that the Urban South Lime Cucumber Gose was my favorite of the night. The brewery is located in New Orleans, which happens to be one of my favorite cities to visit. I am honestly not sure how many times I went back for this drink, but it has a refreshing taste that is perfect on a summer night.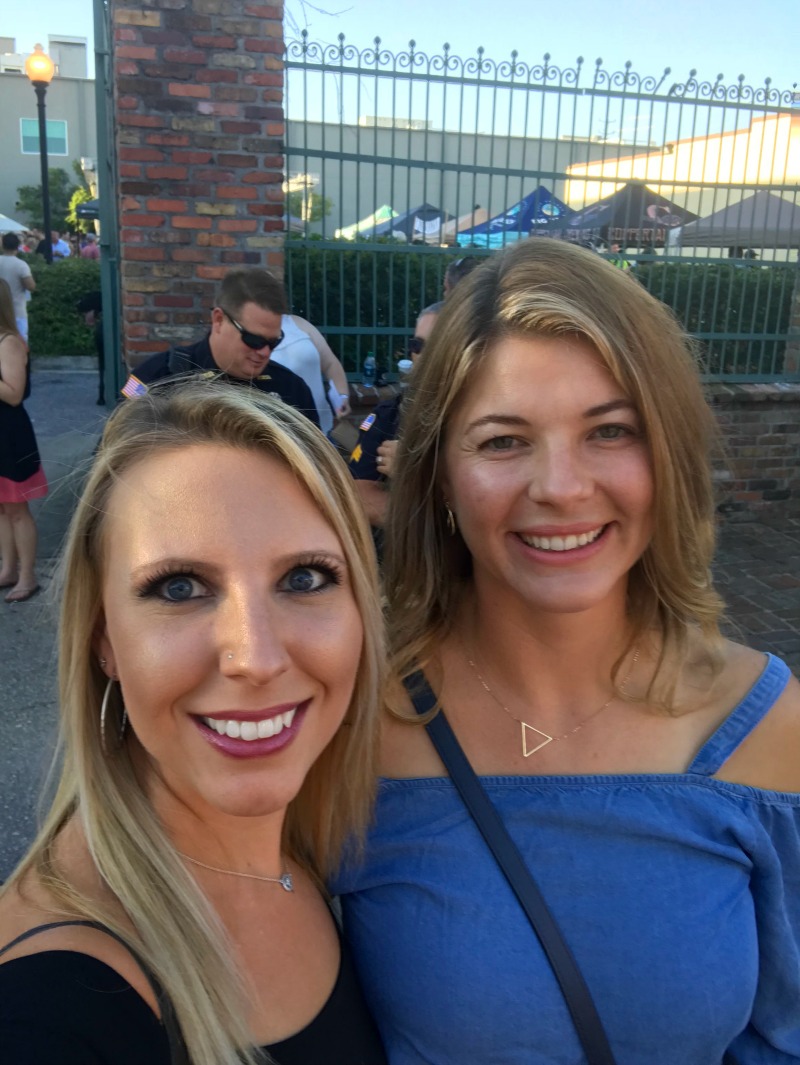 The beer festival was a blast! There was plenty to drink and there were food vendors in case any of us got hungry or just needed a snack to go with the beer.
Seville also hosts a food and wine festival in November so be sure to check their website for updates on future events and festivals. I hope to see the next event as packed as this one was!