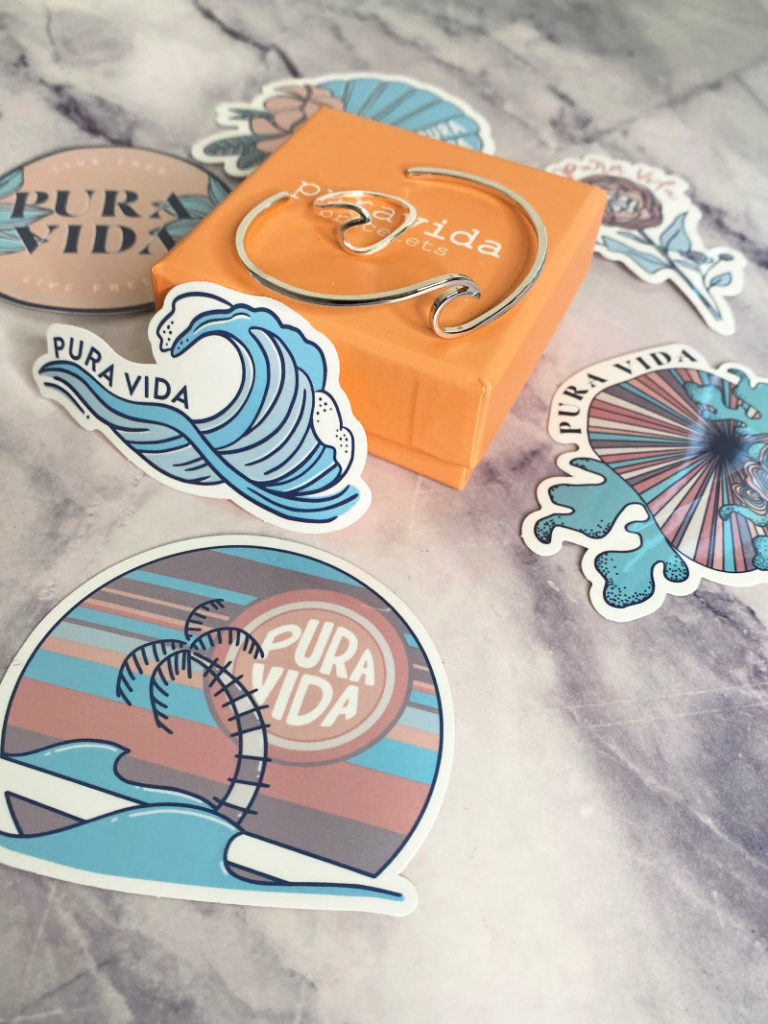 This post may contain affiliate links which means we receive a small commission at no cost to you when you make a purchase. As an Amazon Associate, I earn from qualifying purchases.
I have been seeing advertisements on social media for Pura Vida for a while now, and I always loved the different styles that I would see. I finally decided to order and check them out and I couldn't be happier with what I received.
As soon as the weather warms up in the spring I basically spend all my free time at the beach. Whether you are a beach bum like me or just a free spirit looking for some fun jewelry to brighten up your outfit, Pura Vida provides several options for you to accessorize.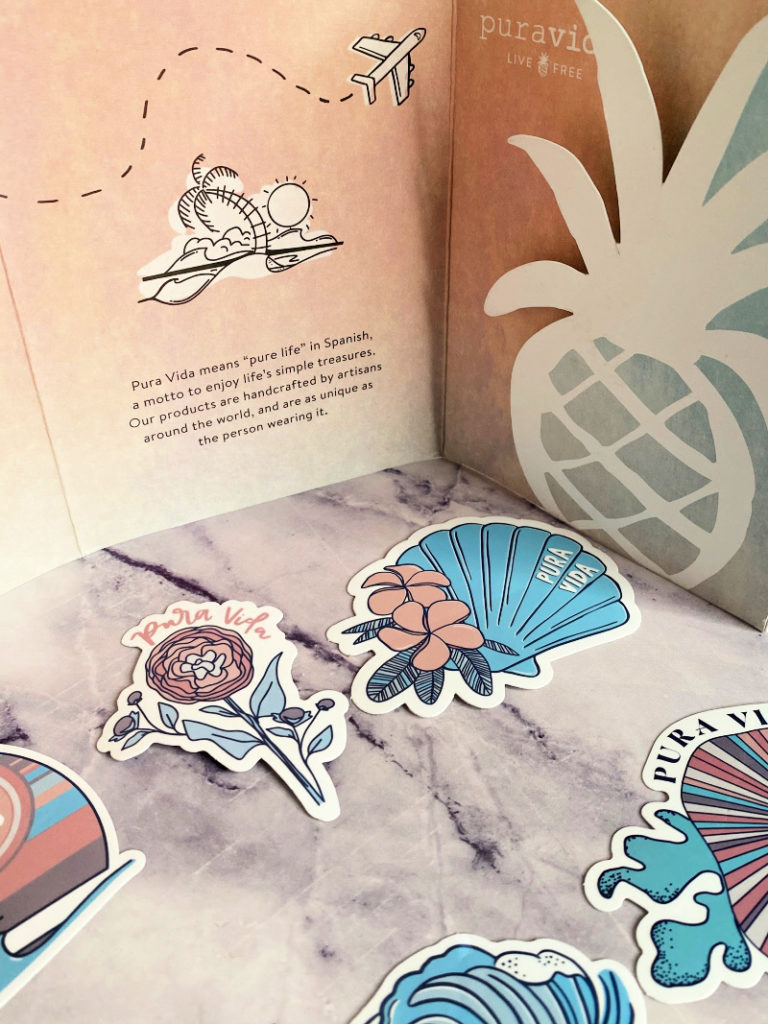 When I received my Pura Vida order, I was surprised to find that it also included a booklet with fun stickers and the full story about the company. Pura Vida translates to "pure life" in Spanish. When you order, you help to support hundreds of artisans around the world that have handcrafted each product as well as give back to many charities.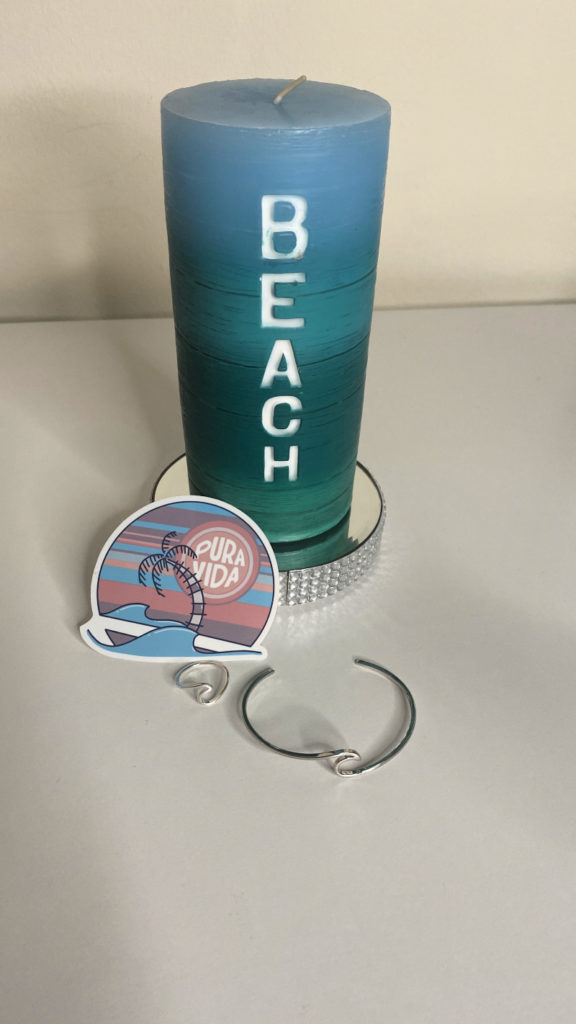 Since I love the beach so much I decided to order the Pura Vida wave bracelet and ring. It really was a tough decision to make since all of their jewelry is so cute and really goes with any outfit.
I was happy to find that their rings are true to size so as long as you know your ring size you are good to go with ordering. The bangle can easily be adjusted to size since it is an open bangle. It is a great style to wear alone or to layer with others.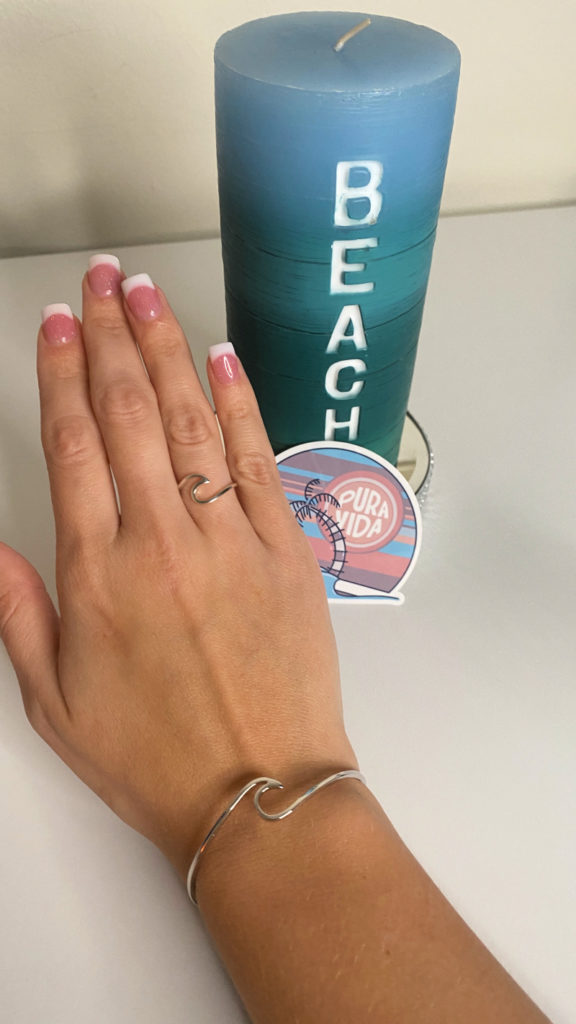 If you are looking for some fun jewelry then I highly recommend checking out Pura Vida. With so many different styles, they have something for everyone. If you love joining monthly clubs then Pura Vida also has you covered there.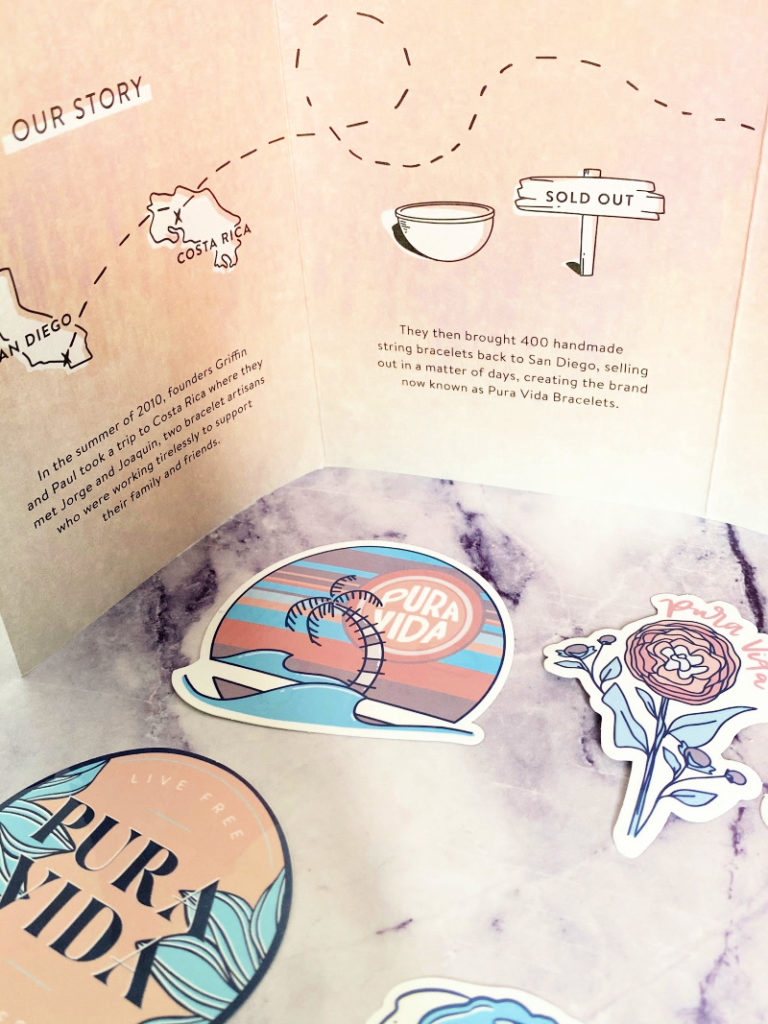 They have made it quick and easy to sign up for their Shore Club where you will receive a pair of their jewelry with your monthly subscription. Go check out their website through the link for all of the pricing and details.