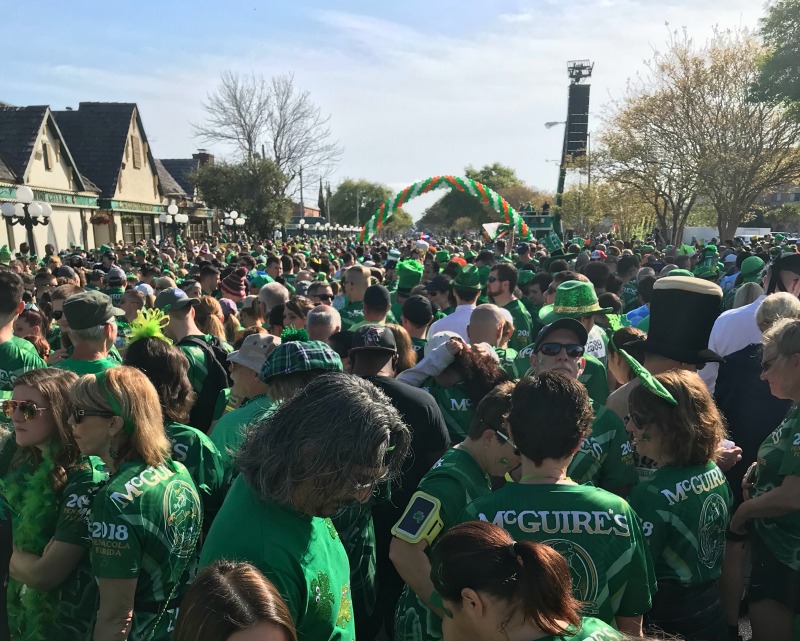 St. Patrick's Day is this Saturday, March 17th. While most people wait until St. Patrick's Day to begin to celebrate, the party begins the weekend before in Pensacola.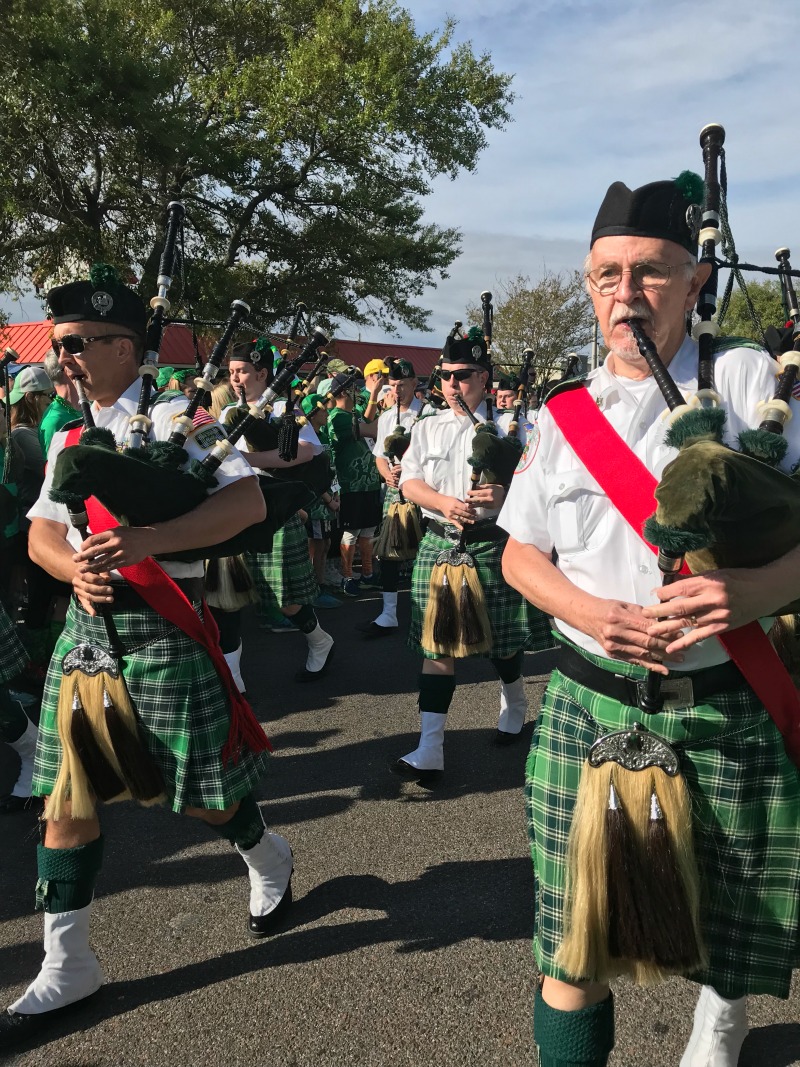 This year marks the 41st year that McGuire's has put on a 5K prediction run, and this was one of the largest crowds that it has seen yet. While 12000 participated in the 5K, there were an estimated 17000 at the after party.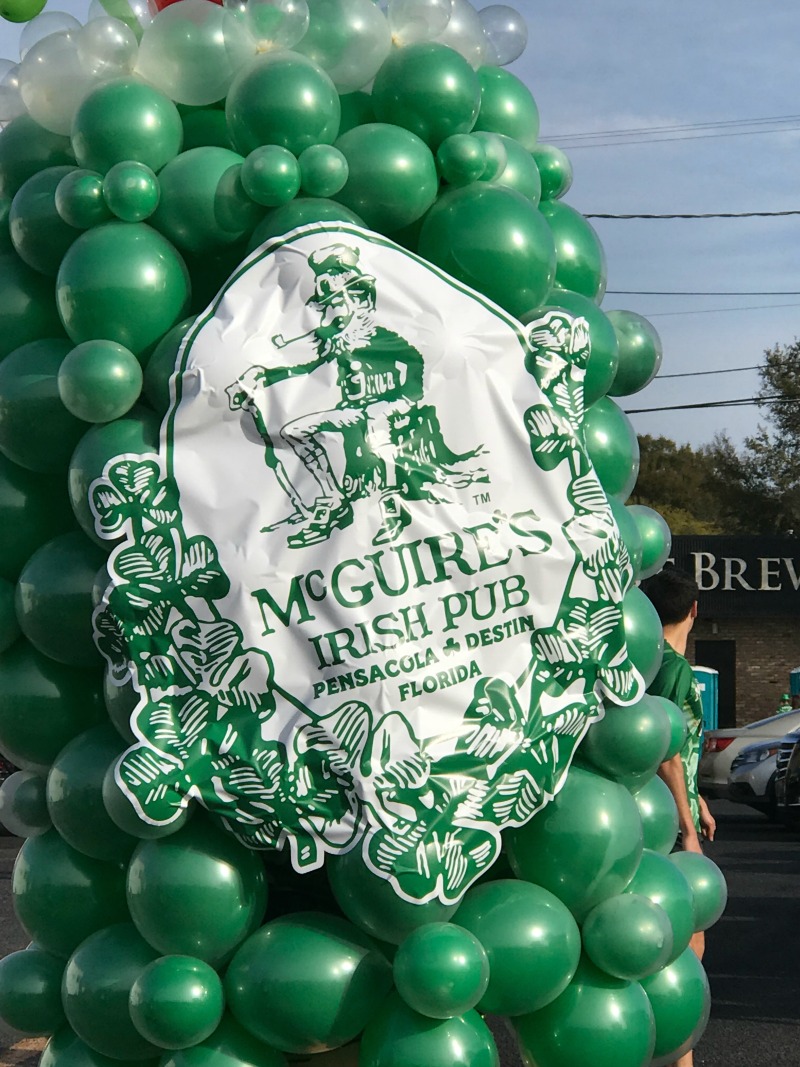 Each year at this race, you will see thousands of people dressed in green, but you will also see many dressed in costume. Although it is a prediction run, there are also prizes for costumes and many people participate in teams. This years winner was dressed as a balloon version of an Irish Wake, which is the drink that McGuire's is known for and the drink that is served at the end of the race.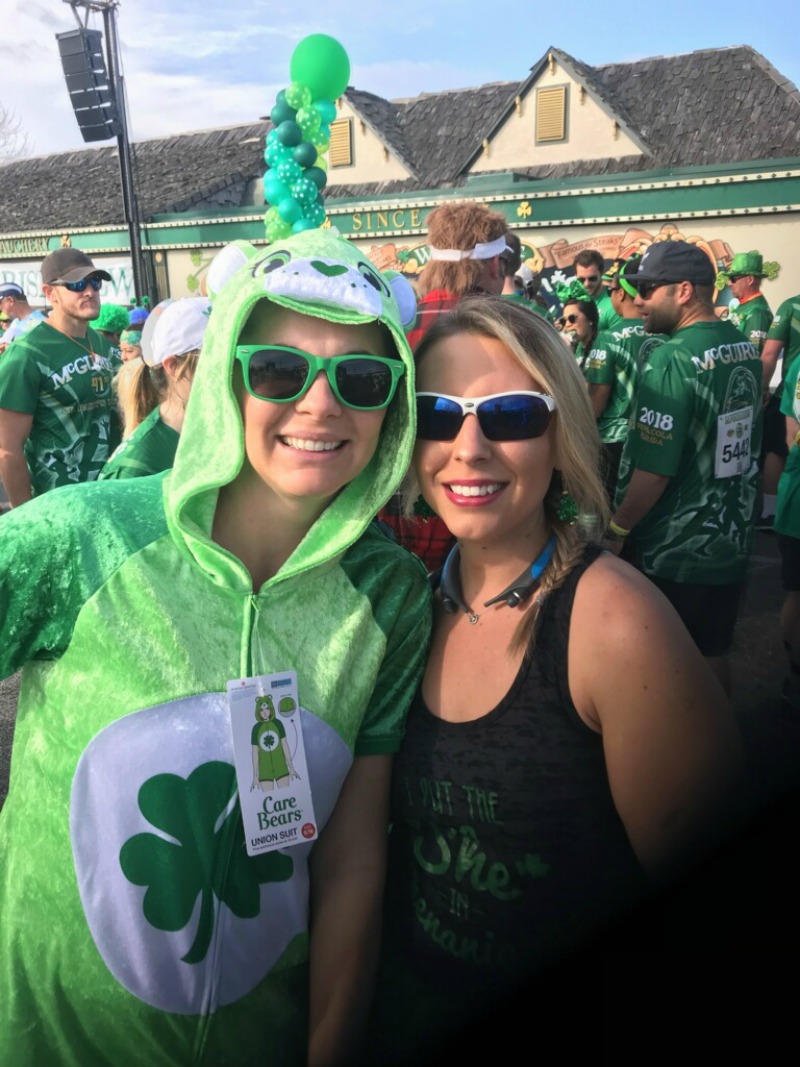 Once the race is over, everyone heads to the areas set up to get an Irish Wake, beer and Irish stew. If you would like a nonalcoholic option, McGuire's also makes their own root beer. Once you have a drink in hand, you will be ready to party with your best friends for a few hours…or until the drinks run out.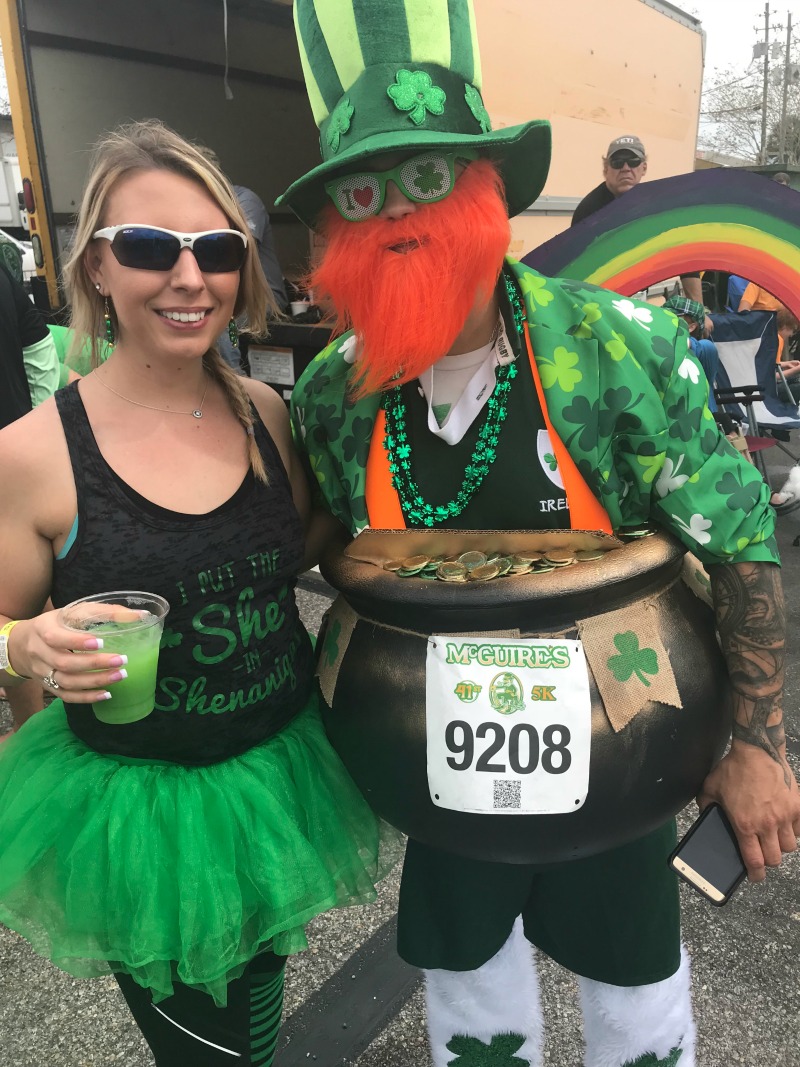 I love seeing everyone dressed up each year, and almost everyone is nice enough to pose for pictures. If you haven't participated in this race before, then I highly recommend signing up for it next year.
Since St. Patrick's Day is this weekend, there is still time to get in on the fun. McGuire's will be celebrating all day and all night until the wee hours of the morning. Go check it out to get some Irish food, green beer and of course an Irish Wake.