Mardi Gras is one of my favorite times of the year. It is a time of parades, celebration, and shenanigans with friends. Every year on Fat Tuesday I take a trip with a group of friends to New Orleans. We all load up on a bus, bring drinks and some food, and set out to see some of the best parades.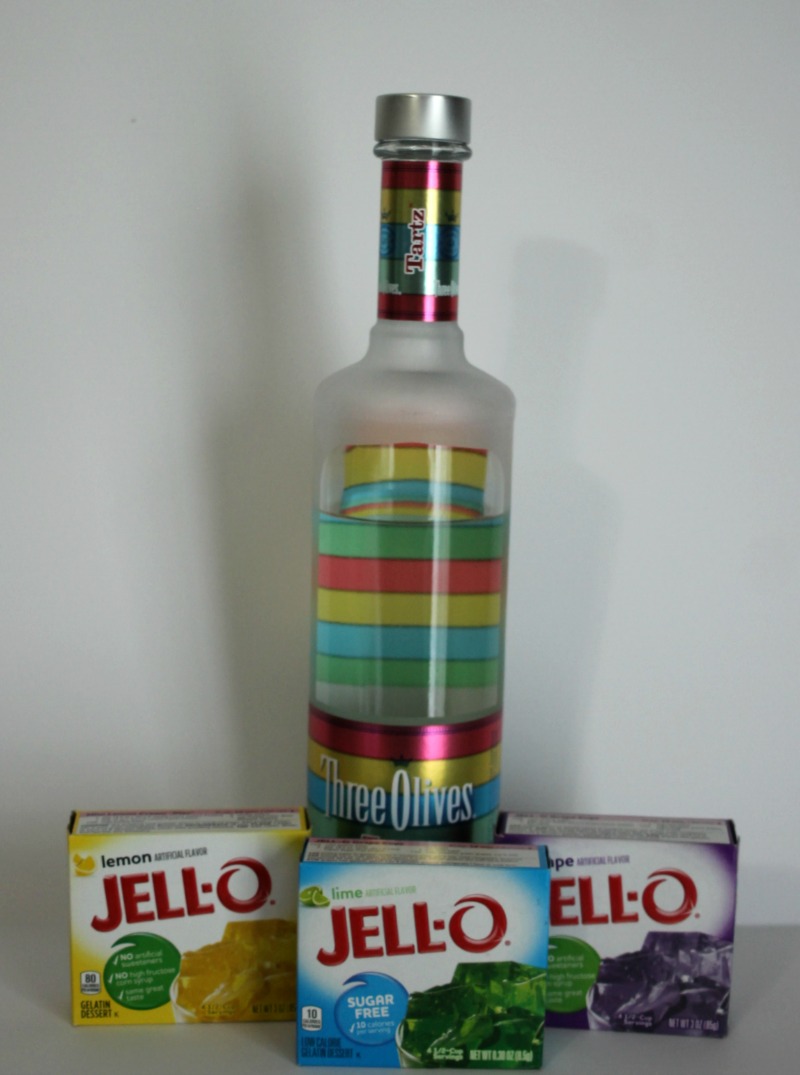 Since Mardi Gras will be here soon, I decided to make jello shots this year using Three Olives Tartz vodka. The flavors of lemon, lime, orange and cherry give Tartz that perfect blend to taste like candy. Once I had decided on the vodka, I set off to grab the other supplies.

Since the main colors for Mardi Gras are purple, green and gold, it only made sense that I make the shots with grape, lime and lemon jello. The Tartz vodka tastes like candy so it mixes well with the flavors. I started out by boiling one cup of water and mixing it with the jello mix. Instead of mixing in another cup of cold water, I mix in a little more than a cup of vodka. I use the gelatin shot cups with lids, which can be found at Walmart, for easy packing and clean up. Repeat the process until you have all of your desired flavors.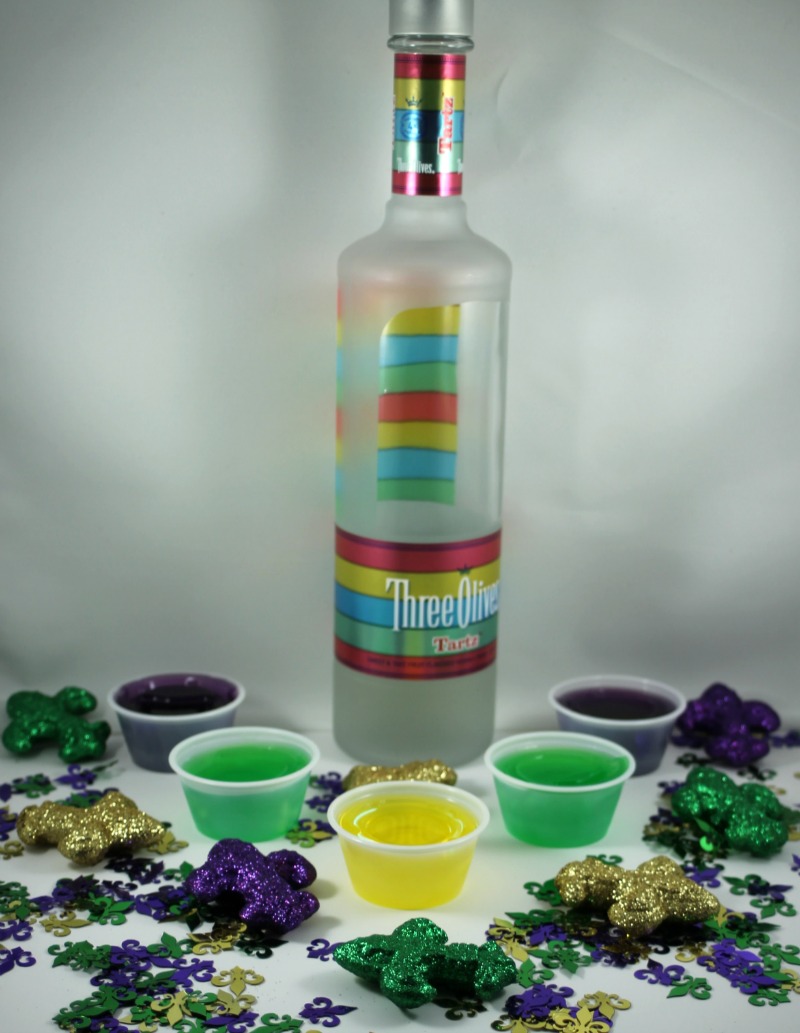 It will take a few hours for the jello to set. Once they are ready then they can be consumed right away or easily packed for a party. Most of these will be packed in a cooler to pass out during parades and other festivities. 
We have a little over a week until the parades will begin here in Pensacola. I always have so much fun, and it gets me prepared for Fat Tuesday in New Orleans. I know I will be preparing several batches of these jello shots to pass around. After all, this is just one giant party. I hope you all have a fun and safe Mardi Gras. Laissez les bons temps rouler!