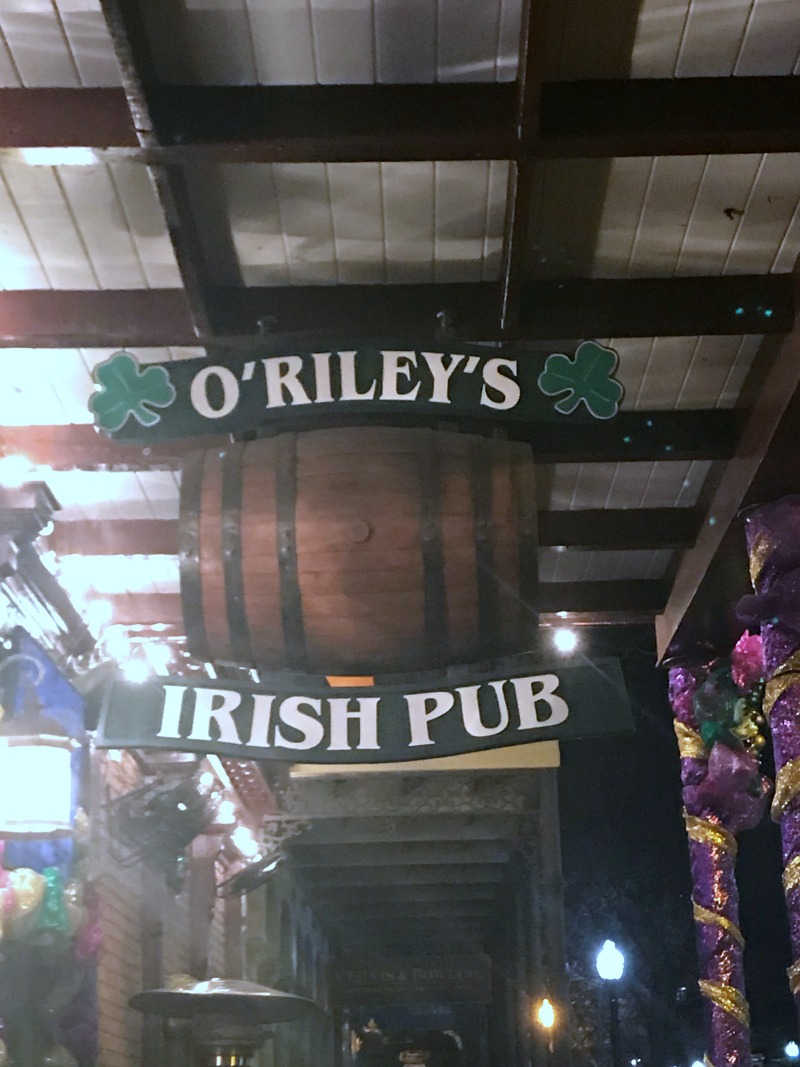 Every Wednesday night in downtown Pensacola, you will find that O'Riley's is packed with groups of friends ready to eat, drink and play trivia. If you aren't great at trivia, don't worry, because most of us aren't great at it either. The game starts at 8 and ends around 10 with 2 rounds of trivia each night. That gives each team 2 chances to win prizes.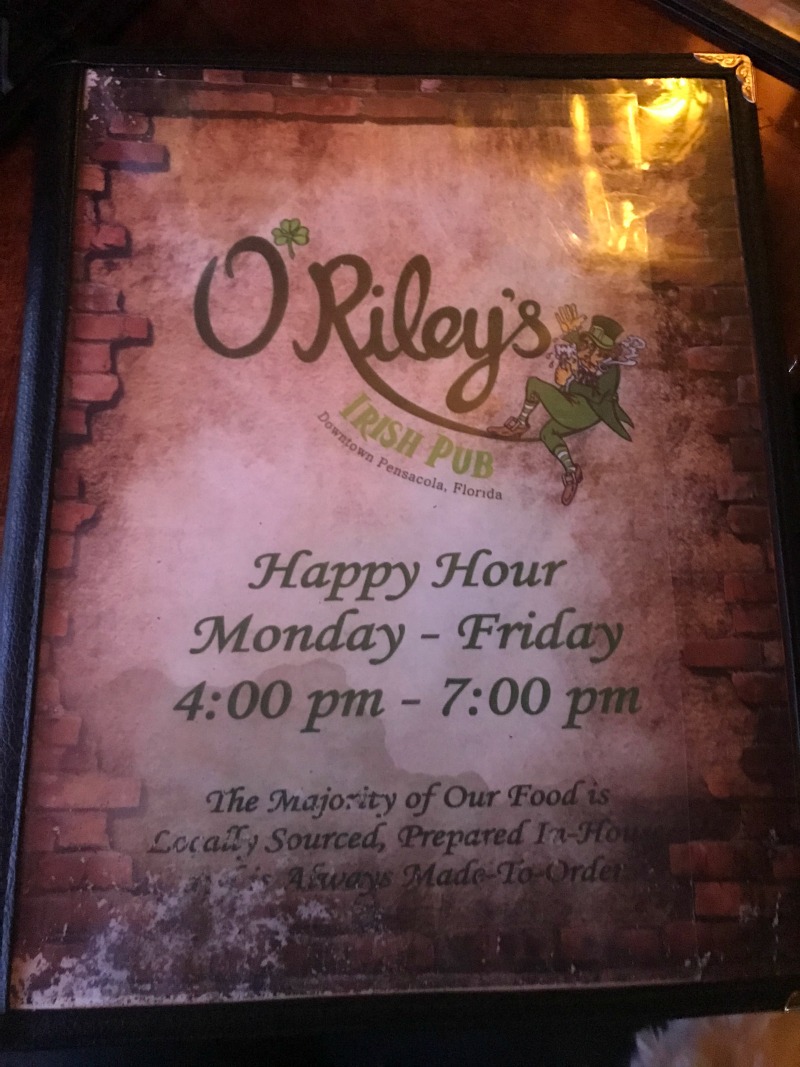 Since the game starts at 8, that gave me plenty of time to get there and eat dinner before the game began. I was meeting friends there so we decided to get there a little before 7 since we knew the tables would fill up quickly. Their happy hour runs from 4 to 7 so we timed it perfectly to get drinks with dinner.
They have a variety of items on their menu including the more traditional Irish pub specials. Although I didn't order dessert this time, I think I'll have to try their bread pudding complete with a bourbon sauce the next time I go. On this particular night, we were all about trying their appetizers. We decided on the cajun eggrolls and boxty appetizers. Both are amazing, but the eggrolls were my personal favorite.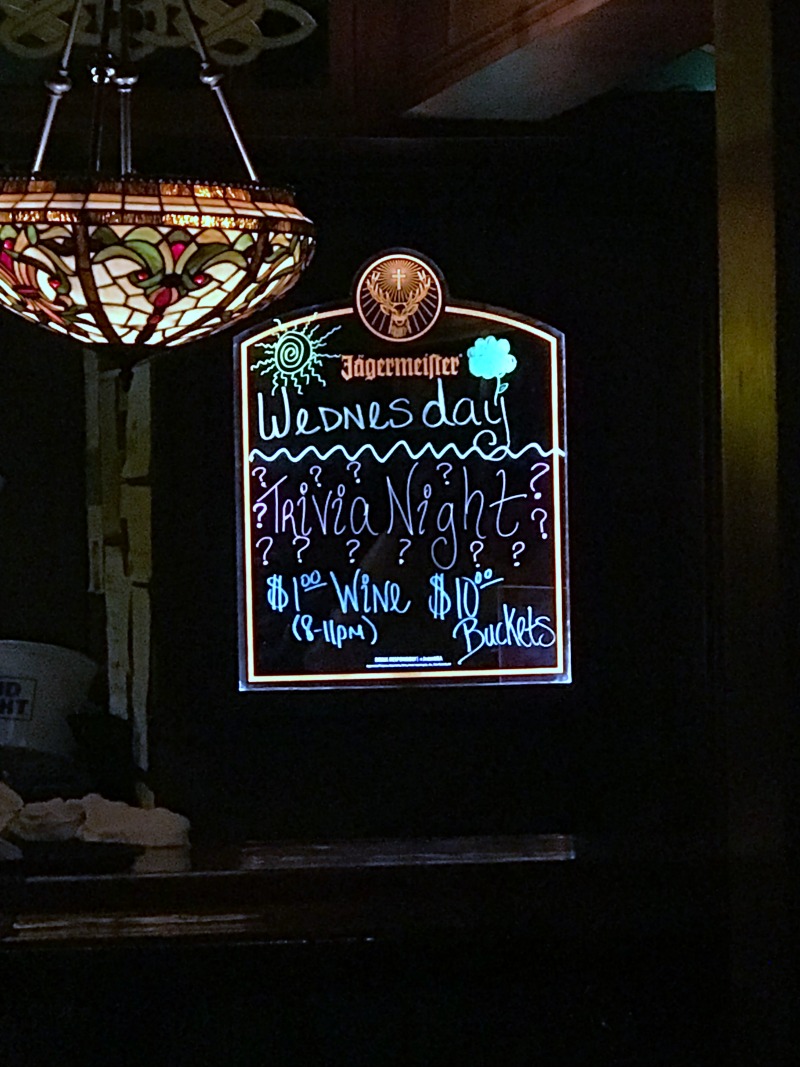 As trivia begins, a new drink special is available. From 8 to 11 there is $1 wine and $10 buckets of beer. The staff comes around passing out the sheets for the game where there are 2 rounds marked at 20 questions each. They give you a few minutes to decide on your team name and then the game begins.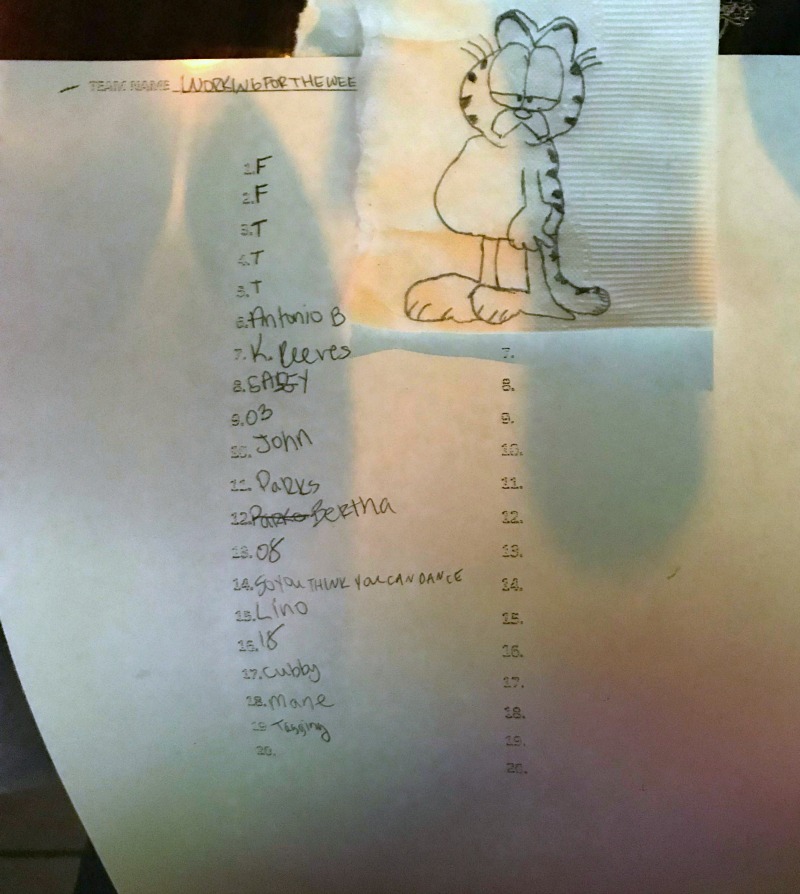 We discovered that the categories can be very random. The first round was about cats while the second round covered sports, tv shows and history. Since none of us were great at cat trivia, I'm happy to say that we more than doubled our score in the second round. They also give you a chance to earn bonus points. On this night it was a competition to see who had the best drawing skills. Even though we didn't win, I still think our version of Garfield was pretty cute.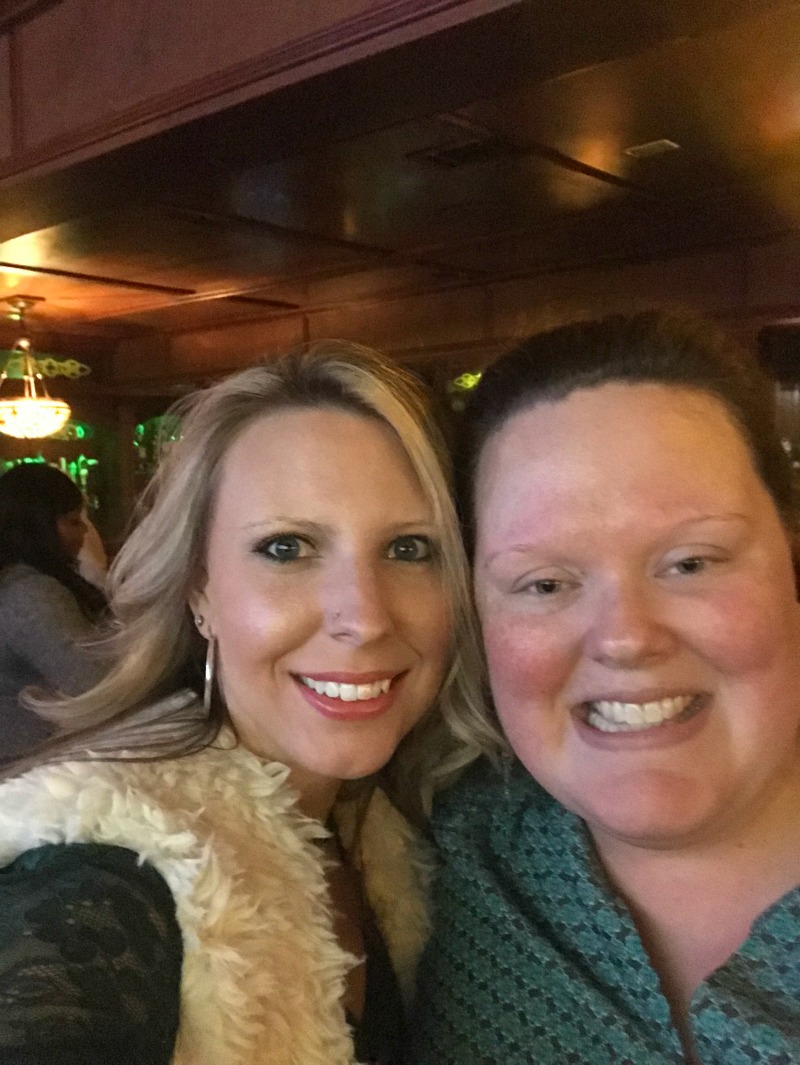 If you haven't been to trivia night yet, grab some friends and check it out. It was a night full of fun and laughter that definitely helped us get through a long week. For other events, click the link and see what other events O'Riley's has planned.