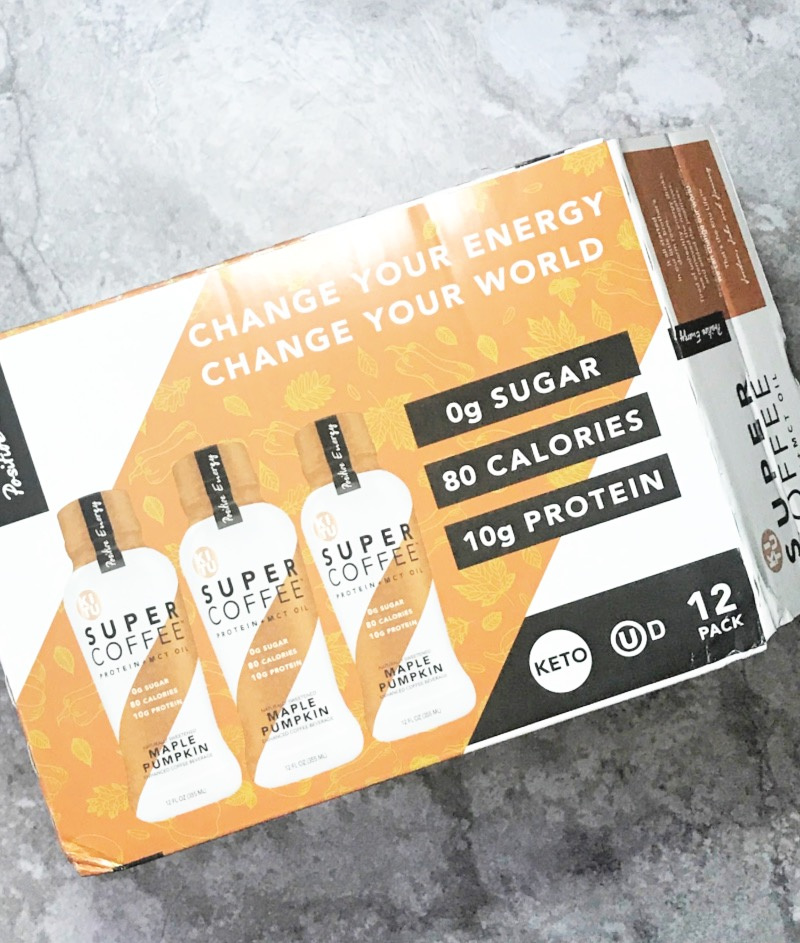 This post may contain affiliate links which means we receive a small commission at no cost to you when you make a purchase. As an Amazon Associate, I earn from qualifying purchases.
Whether you are on the keto diet, watching the amount of sugar you use everyday, or try to stay dairy free, Super Coffee is an excellent choice to start your day. They have also made it super easy to order, and it arrived in only 5 days! They have also begun selling their products in some retail stores so be sure to check their website to find a store near you.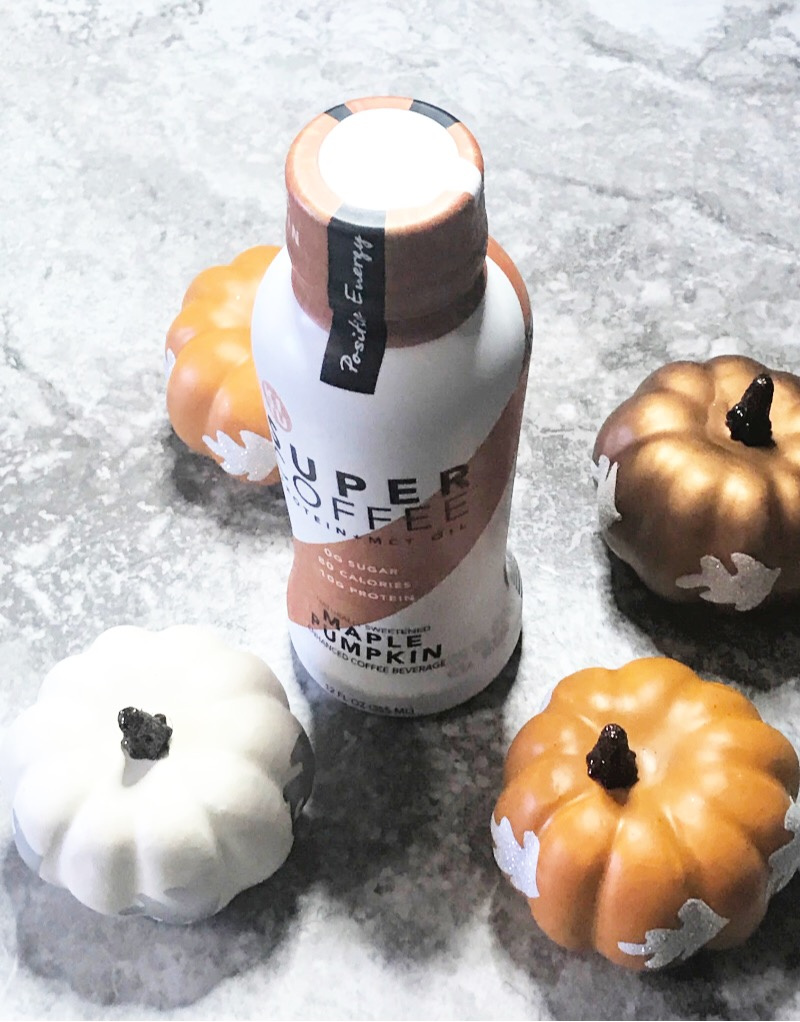 You can get your Super Coffee in a variety of flavors, but I had to choose Maple Pumpkin since it is now fall and acceptable to have all things pumpkin. They sell creamers, coffee drinks and espresso drinks.
Since it is 99.9% lactose free, you will not need to refrigerate it until after you have opened your drink. I know that most of us stay so busy , and these drinks are so easy to grab and go to begin the day.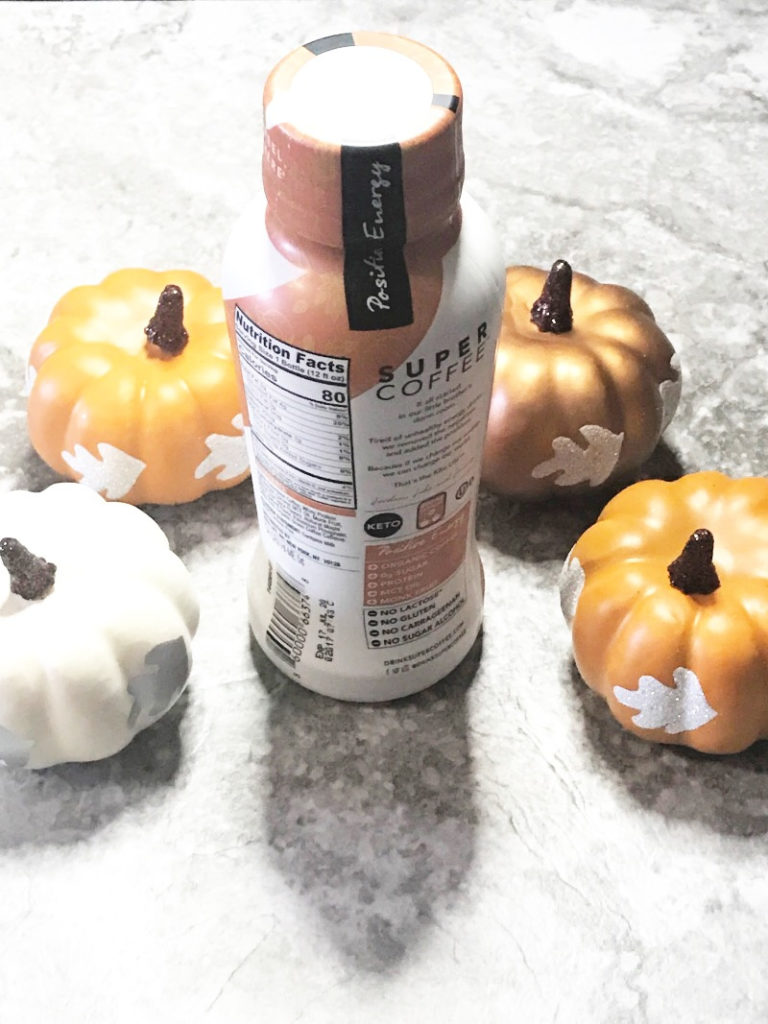 The creators of Super Coffee created this drink so that we can all have that boost of caffeine without all the negatives that we often find in so many drinks. They then added some positive ingredients to the list. Super Coffee is made with organic Colombian coffee and also contains MCT oil in it. The monk fruit gives it just a little bit of sweetness but is not over powering.
For a 12 ounce bottle it is 80 calories, 0g of sugar, 10g of protein and 1g total carbs. It also provides you with 200 mg of caffeine per bottle, which is the equivalent of two 8 ounce cups of coffee.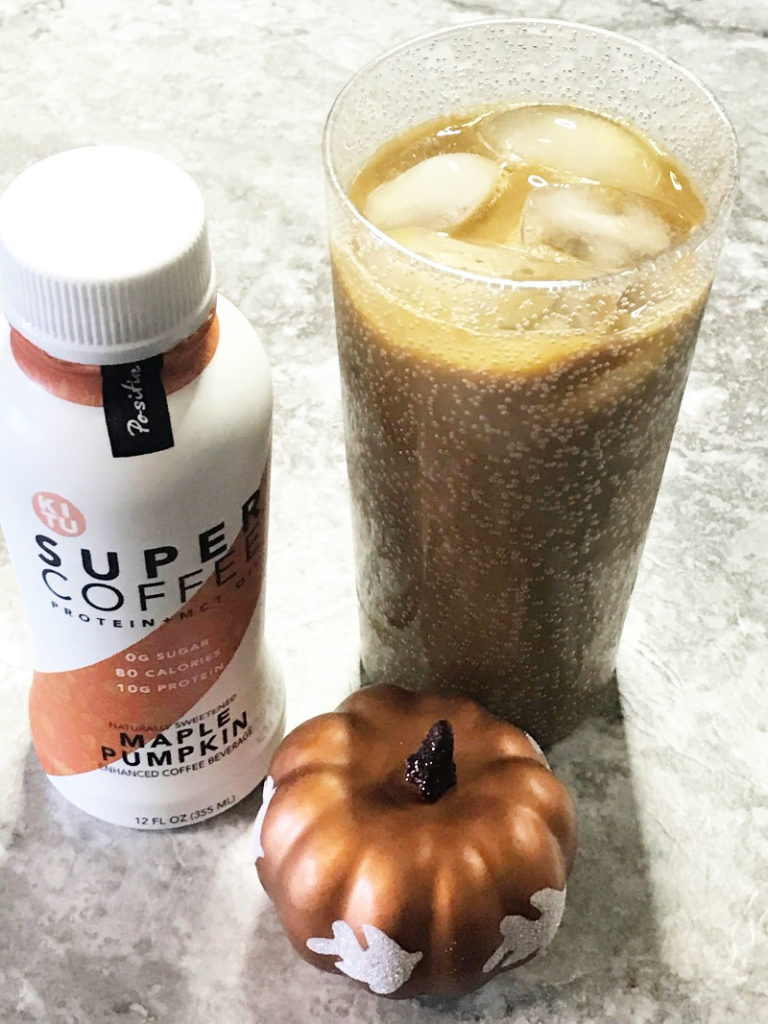 Super Coffee pleasantly surprised me with their ability to give me all the flavor that I want in an iced coffee without all of the sugar and additives that we usually see. The protein in the coffee also kept me relatively full in the morning so that I was able to work without feeling hungry.
Whether you are on the keto diet or just trying to make some healthier choices, I would recommend trying these drinks. This brand is all about positive energy, and I think we could all use a little more of that energy to start the day.