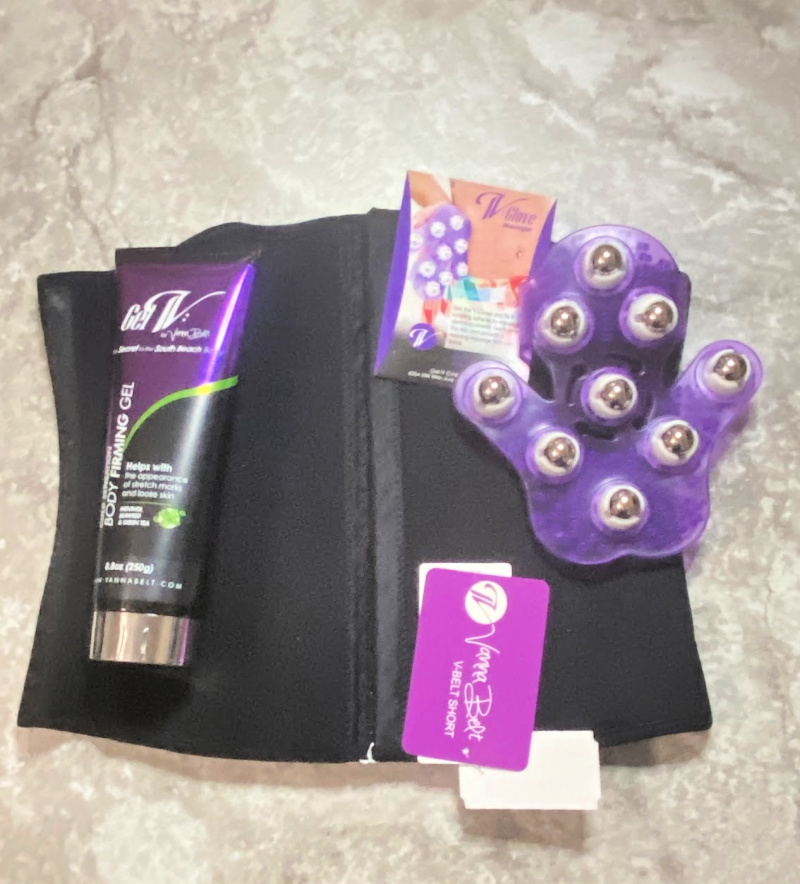 This post may contain affiliate links which means we receive a small commission at no cost to you when you make a purchase. As an Amazon Associate, I earn from qualifying purchases.
I am a woman that is always on the go. I try to get to the gym whenever I find the time, but unfortunately it doesn't happen as often as I would like. Sometimes we all just need a little extra help to achieve that hourglass shape that we all really want, whether we're in jeans or that little black dress. Thankfully, I have found a product to help me achieve that look throughout the day.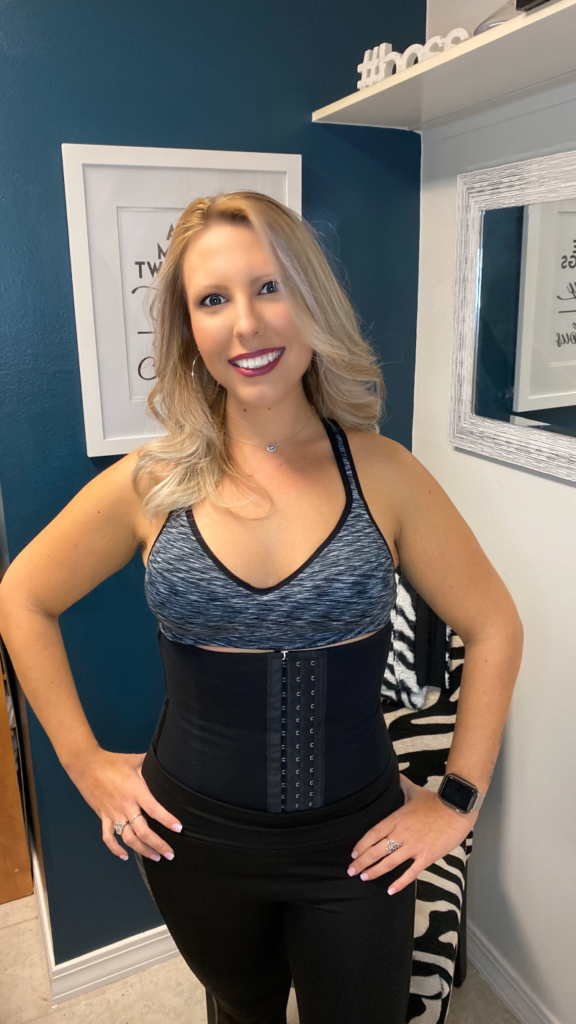 Vanna Belt is a company that has designed a waist trainer along with other products to help all women achieve that hourglass shape that we so often desire. It has been designed in a way that it allows you to wear it throughout your day whether you are in the office, out running errands or doing your workout.
It is made with a "flexi-boning technology" that ensures it will stay in place instead of rolling down and causing you to constantly readjust. Because it stays in place and fits so well, this waist trainer allows me to work all day and maintain a good posture that also helps me prevent injury when lifting. Since my day job is physical therapy, good back support is definitely important.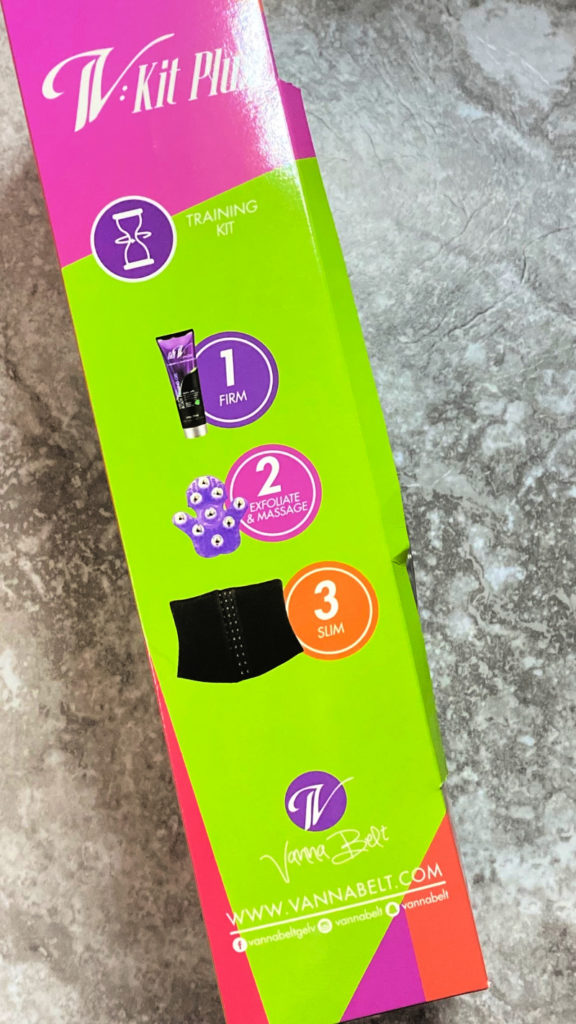 When I decided to try this product, I had several options to choose from on the website. I decided to try the V Kit Plus which includes the Gel-V, V-Glove and V-Belt. Ordering was super easy. The hardest part is honestly deciding what all you would like to buy. They also sell some awesome athletic wear that is also cute for when you need to run errands before your workout.
When choosing your size, make sure you do take your measurements and make sure that you do not pull the measuring tape tightly. You want to leave a little slack when measuring because these trainers are sized to give a tight fit and you want to get an accurate size.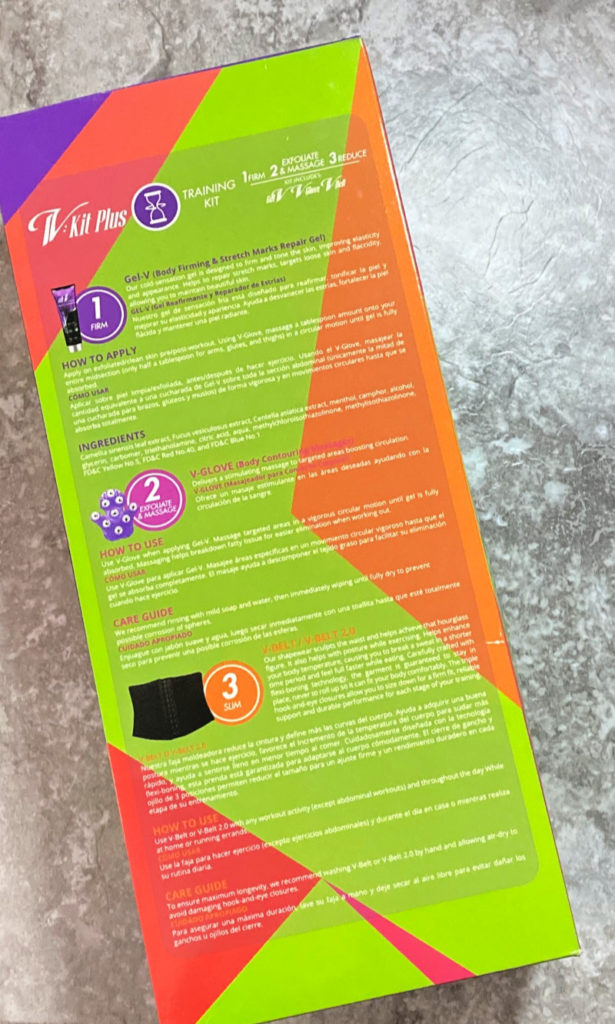 Once delivered, the packaging comes with instructions for use and how to best care for your items. I have found all of the products easy to use. When I was choosing what I wanted to order, I did see that they recommended getting the Gel-V Hot as well to help with progress. So of course I had to order it as well.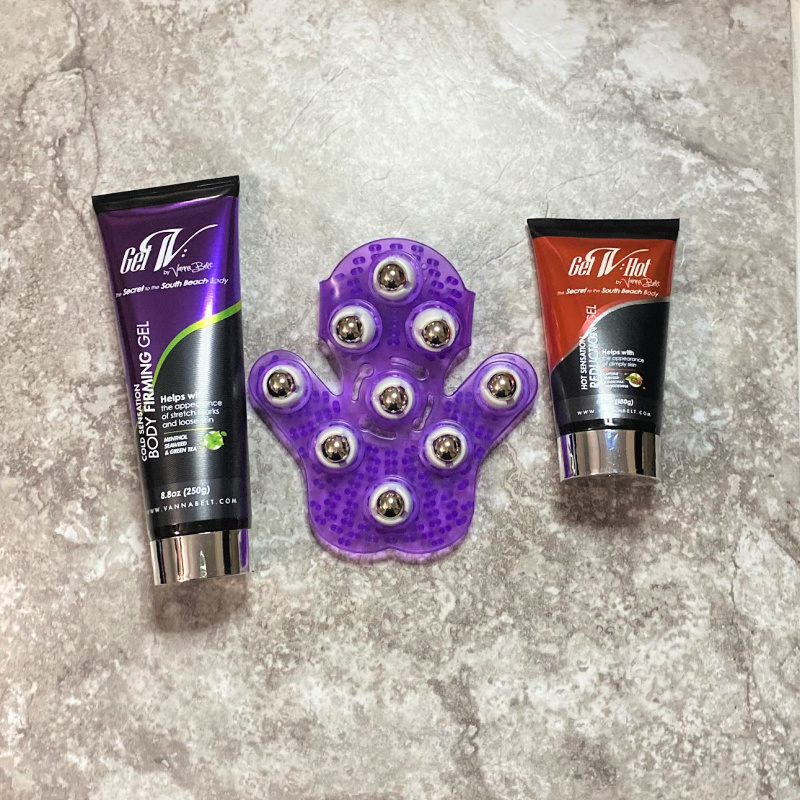 The Gel-V gives a cold sensation and is meant to be applied twice a day to help with the appearance of stretch marks, to firm and to also help if you have loose skin. The Gel-V Hot is applied at night and gives a hot sensation that is meant to speed up your results.
Since both recommend applying in a circular motion, the V-Glove is an excellent tool that can be used to apply both. Your skin will get a nice massage 3 times a day and the glove is also easy to clean after each use.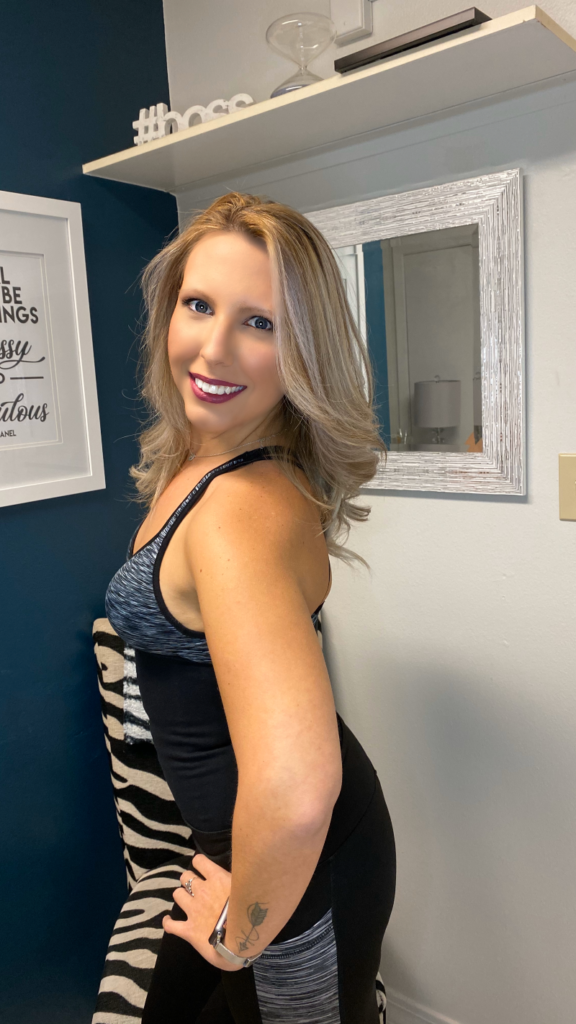 The Vanna Belt has numerous reasons for being the best waist trainer for women. It helps maintain a good posture throughout the day, keeps you from overeating and even helps you sweat more during your workout. I can comfortably wear it all day and no one even notices that I have it on underneath my outfit. It has a triple hook-and-eye closure so the fit can be adjusted over time.
Whether you are trying to achieve that hourglass shape for a night out or you are trying to get the beach body that you have always wanted, I would recommend this trainer. The support that it gives my back throughout the day definitely won me over!