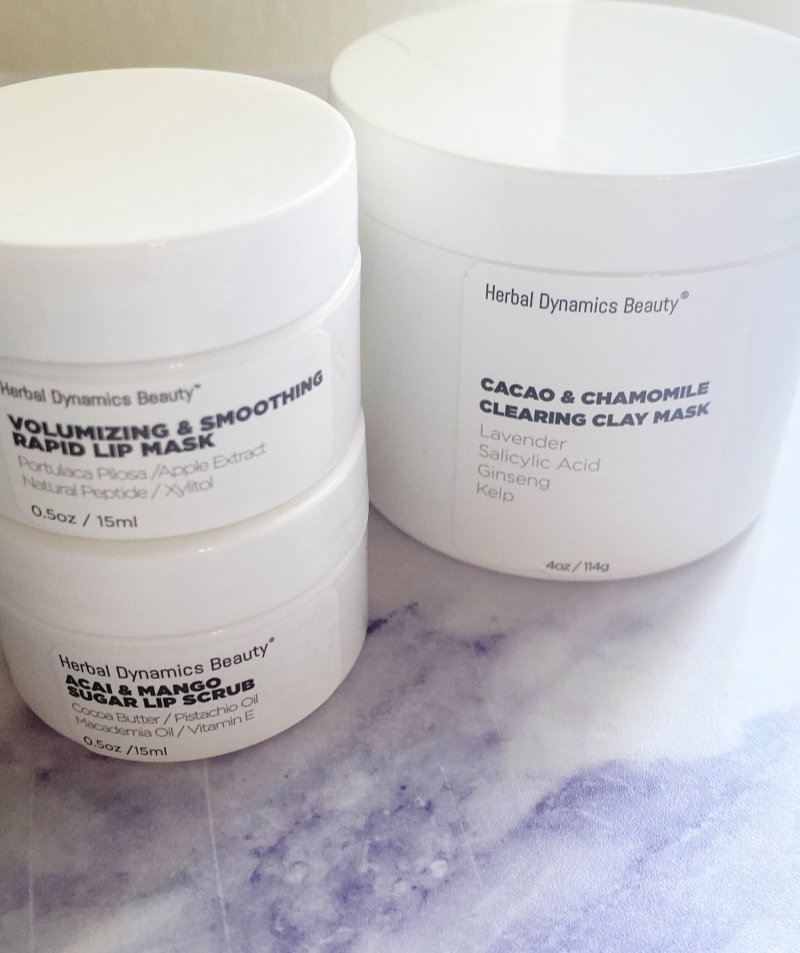 This post may contain affiliate links which means we receive a small commission at no cost to you when you make a purchase. As an Amazon Associate, I earn from qualifying purchases.
What do most women look for in a skincare line? I think we would all agree that we want products that are made from natural ingredients. With Herbal Dynamics Beauty you will get products that are free of parabens, sulfates and phthalates. The hardest part about shopping on their website was deciding which products I wanted to buy first.
I decided on their acai and mango sugar lip scrub, volumizing and smoothing rapid lip mask, and the cacao and chamomile clearing clay mask. Checkout was easy, and I received my products within one week of ordering. After using these, they will definitely stay on my must have list and I recommend them to everyone.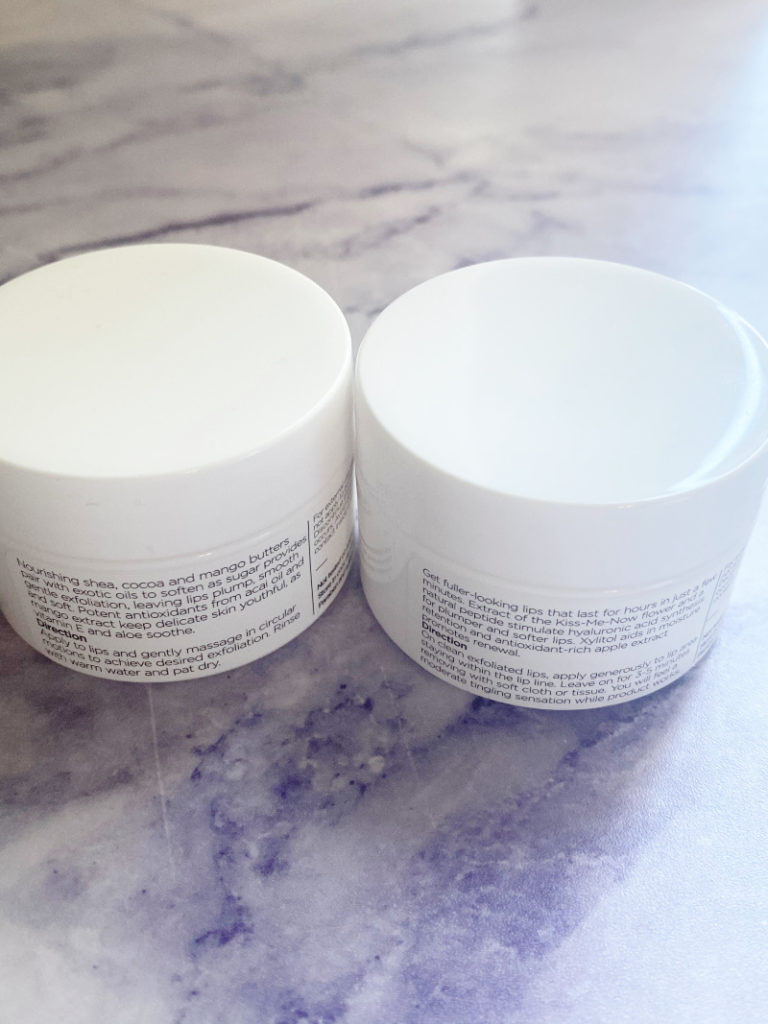 During the winter months my lips tend to get a bit chapped. I knew that the lip scrub and mask were something that I wanted to try. The acai and mango sugar lip scrub contains shea, cocoa and mango butters, exotic oils and of course sugar.
These ingredients combine to exfoliate the lips and soften to create a smoother and plumper look. Once the lips have been exfoliated, I then use the volumizing and smoothing rapid lip mask.
The ingredients in the mask such as the kiss-me-now flower extract and natural peptide help to stimulate a hyaluronic acid synthesis. This helps to soften the lips and give them a fuller look.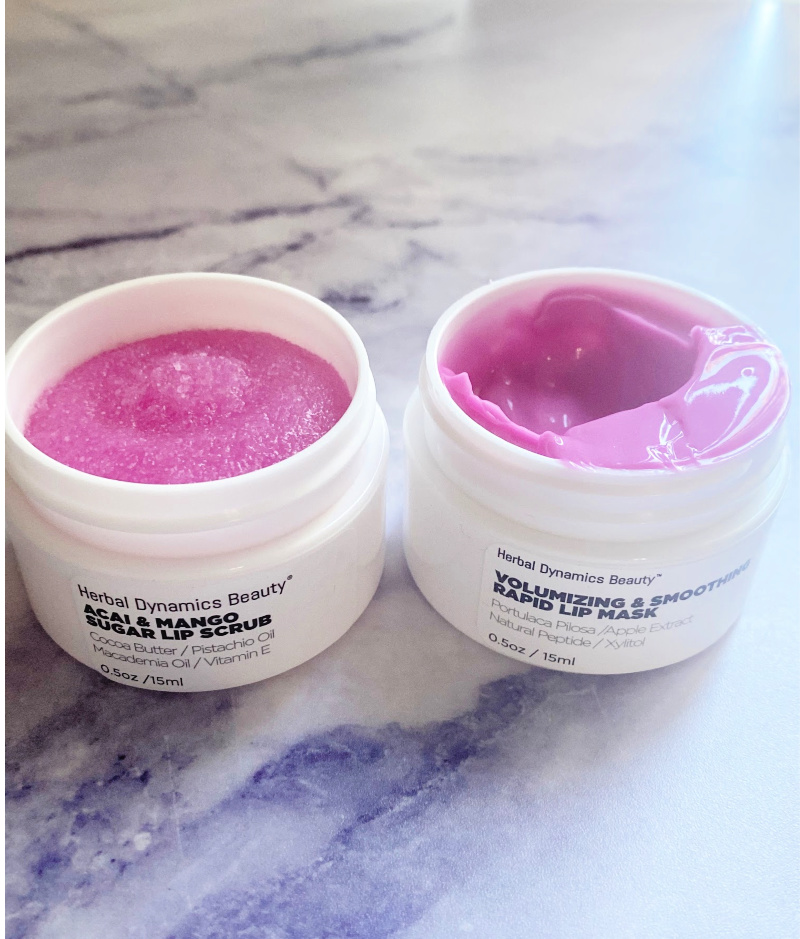 Both the sugar scrub and lip mask are easily applied and take minimal time to use. The lip scrub exfoliates but also begins the moisturizing process.
The lip mask is applied within the lip line and is worn for 3 to 5 minutes. You may feel a mild to moderate tingling sensation with the mask that is often felt with lip plumping lip glosses.
After the 3 to 5 minutes you simply remove the mask with a cloth or tissue. This routine can easily be done in the morning or at night.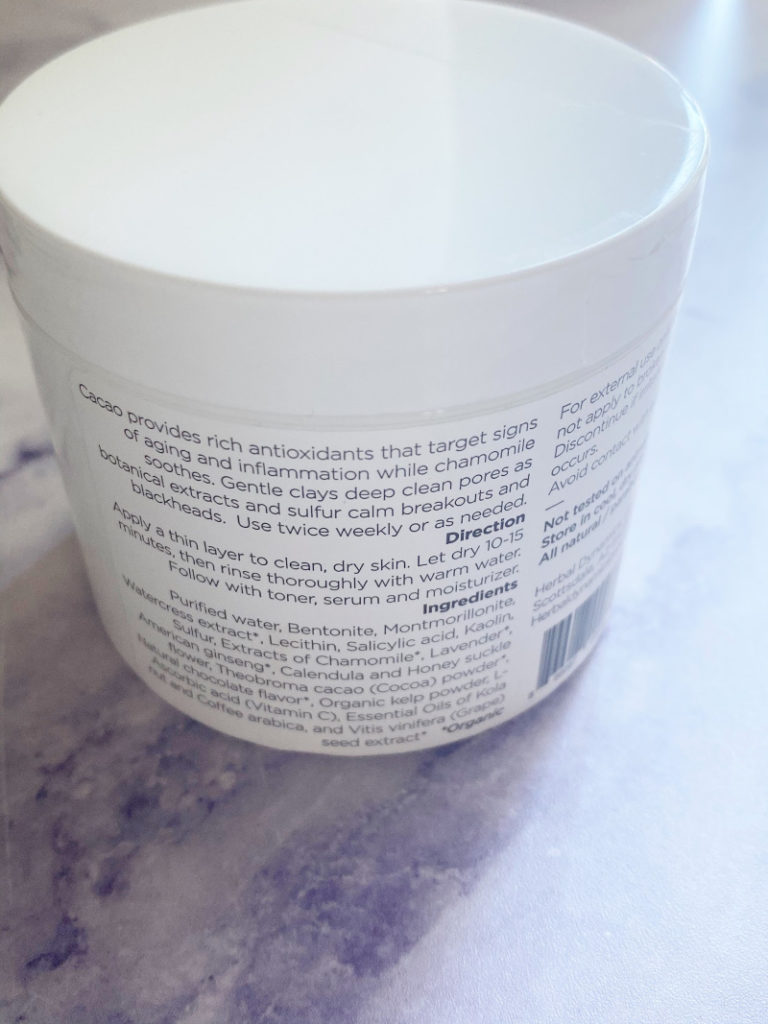 The cacao and chamomile clearing clay mask contains cacao powder, chamomile extract, natural clays, organic watercress extract, salicylic acid and organic ginseng extract.
All of these ingredients combine to fight inflammation, acne, signs of aging from UV damage and restore moisture to the skin. This mask will leave you looking younger after it detoxes your skin and balances it. It is easy to apply and you immediately smell the cacao.
You only need 10 to 15 minutes and it is recommended that you use it twice per week. Simply rinse with warm water and feel how smooth your skin is after.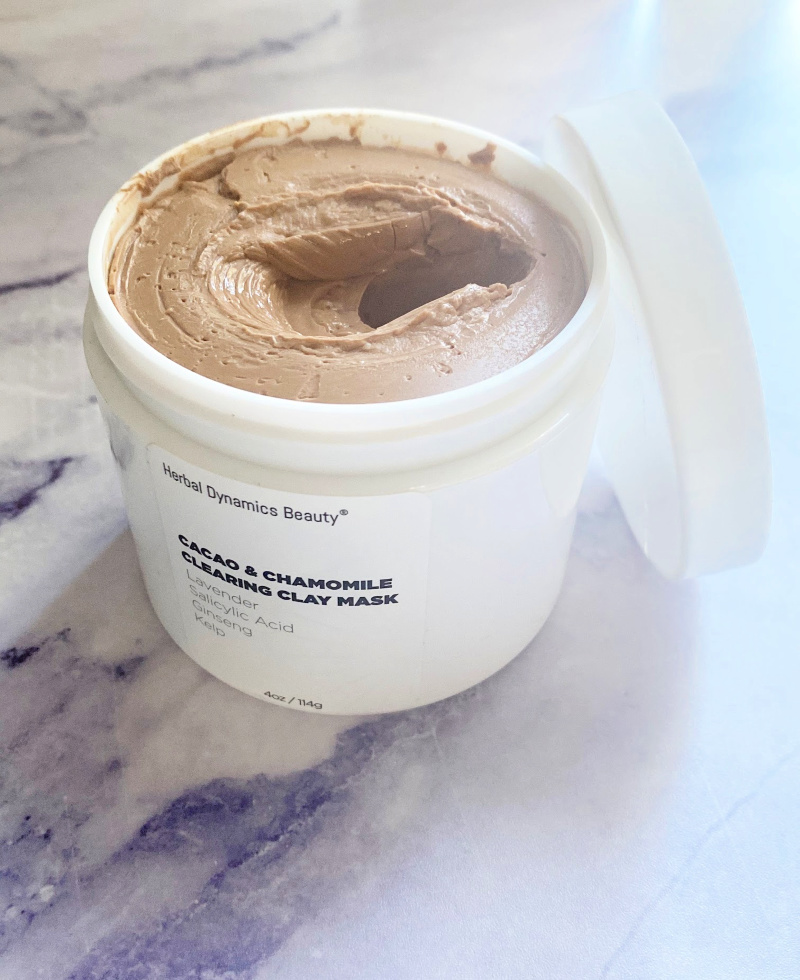 If you are looking for skincare that is natural and truly good for your skin then Herbal Dynamics has all that you have been hoping to find. They sell skincare for the face but they also have body wash and body butters. With easy access and quick delivery, ordering from Herbal Dynamics was an easy decision for me. Whether you are looking for gift ideas or wanting to pamper yourself, these products have you covered.