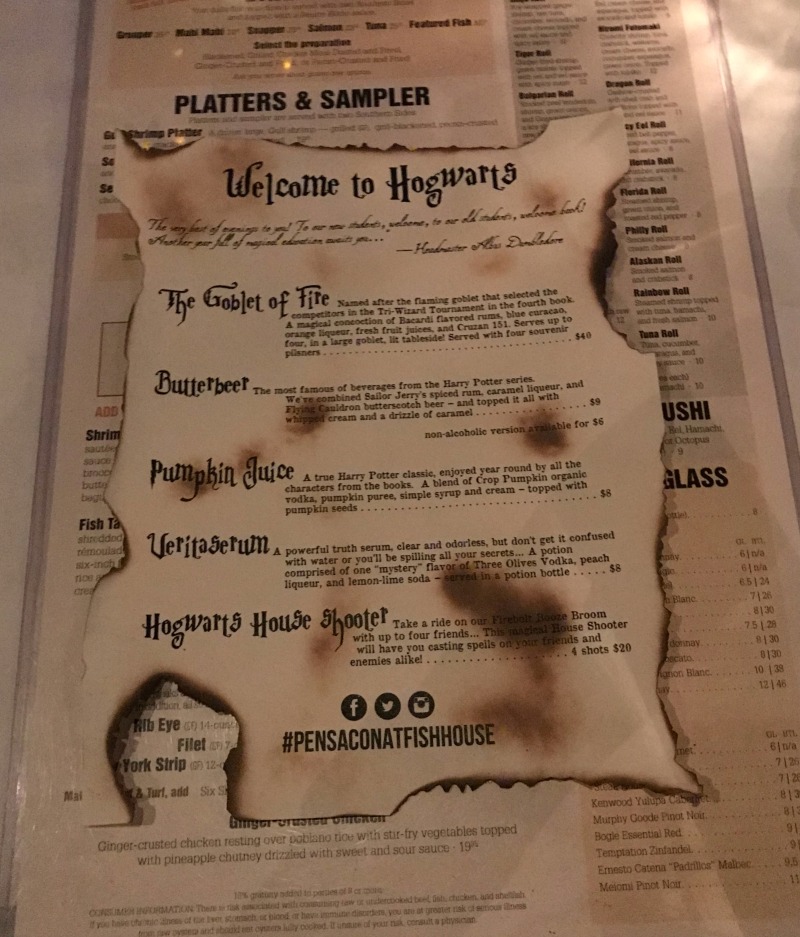 Pensacon has arrived again. Every February downtown Pensacola transforms into a world of fantasy for one weekend. You will see thousands dressed up as their favorite characters.
Genres include Sci-Fi, Fantasy, Comics, Anime, Horror, Gaming and more. Several of the restaurants will choose a tv show or movie as a theme, and they all create a unique experience that brings customers back year after year.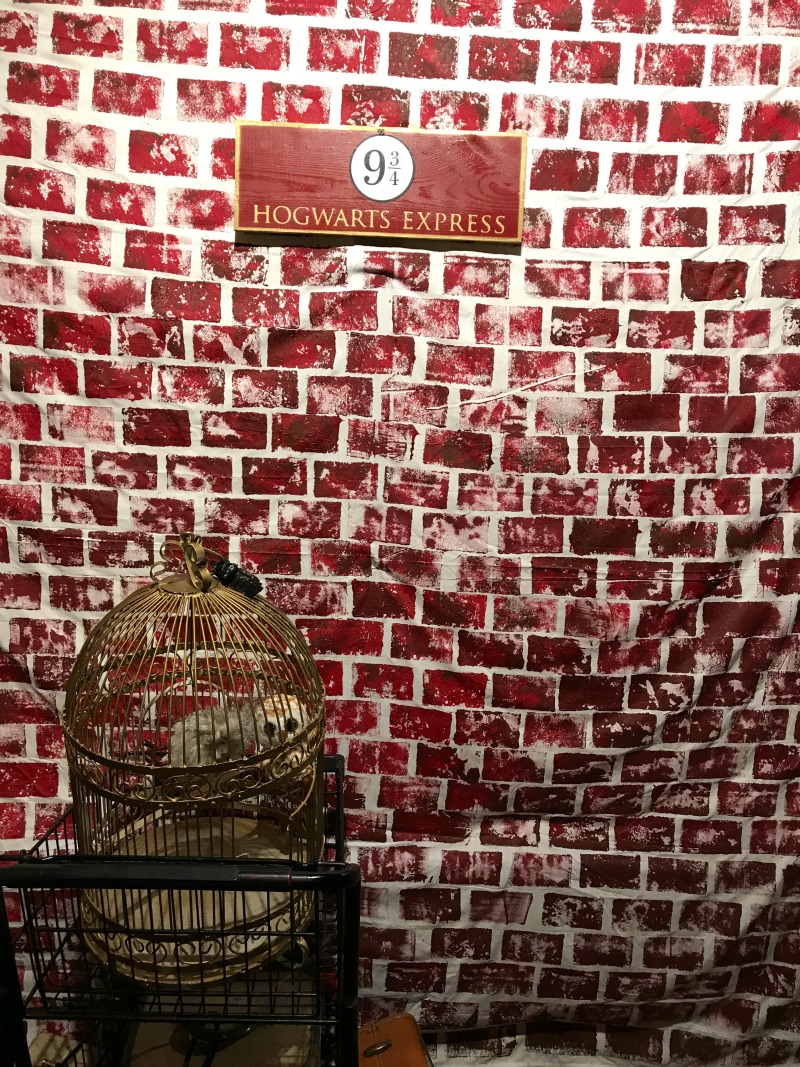 When I heard that Fish House was transforming into the world of Harry Potter, I knew that I had to see it.
From the moment that I walked up the staircase, I instantly saw posters from the movie and even a set of platform 9 3/4. The inside of the restaurant had candles strung from the ceiling and there were even a few dementors floating around.
While it is fun to people watch and see everyone dressed up for the events, I have to admit that I was curious about the drinks.
The drink menu included ButterBeer and also the Goblet of Fire which will serve four people. I decided to try the Veritaserum which even came in a small potion bottle.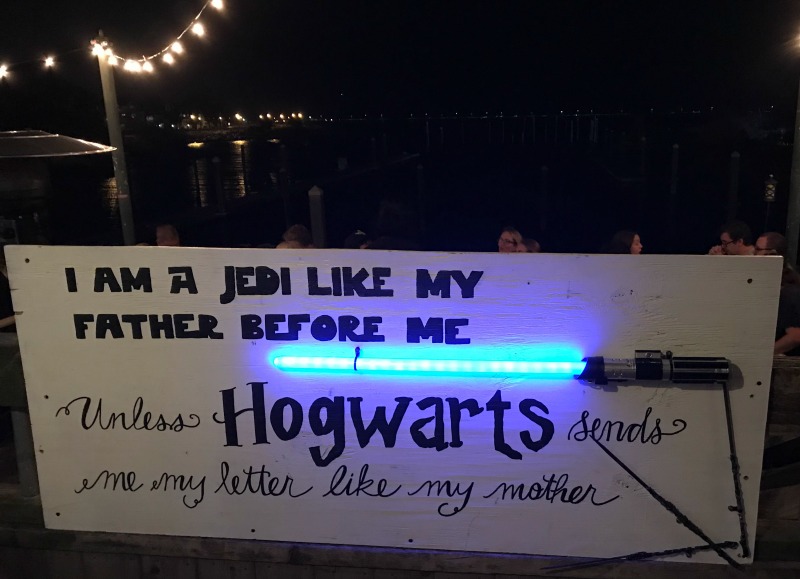 If Harry Potter is not your favorite theme then you still have a couple of options since Atlas and the Deck Bar are in the same building. Atlas was transformed into Star Trek while the Deck Bar was transformed into Star Wars. While I looked around, the main thing that I noticed was how much fun everyone was having.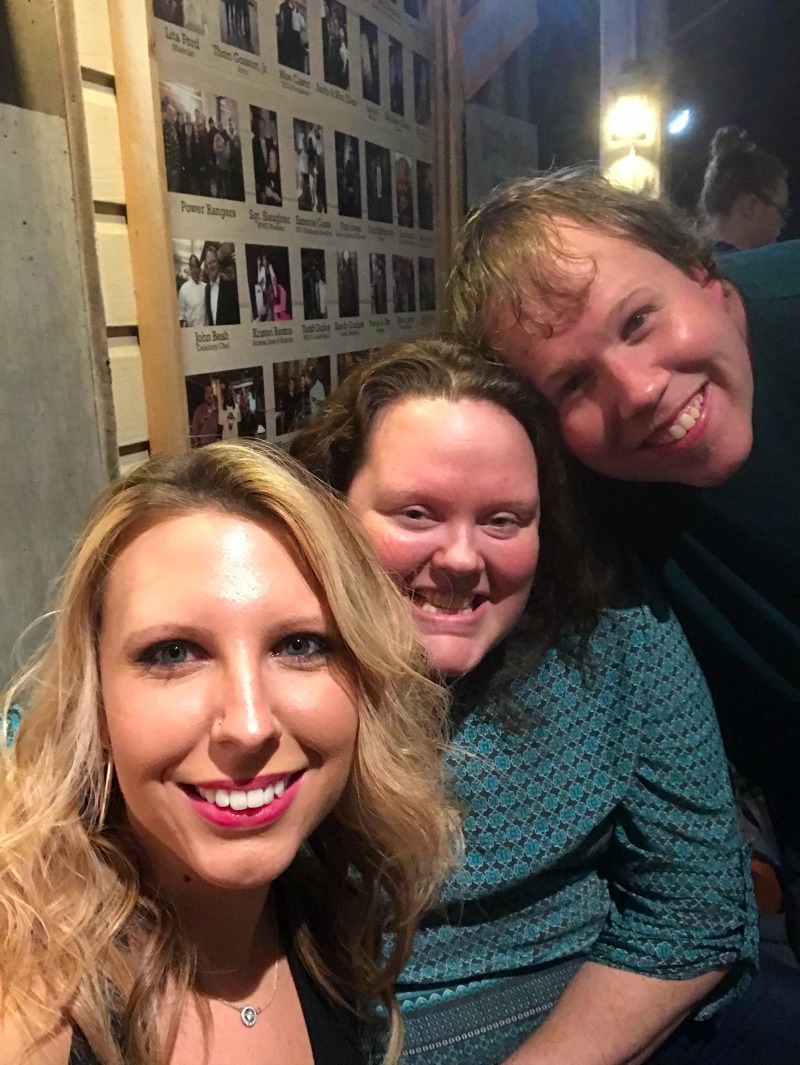 Pensacon still has two days left this weekend. There are events at the Pensacola Bay Center, Pensacola Grand Hotel, Rex Theatre, Pensacola Little Theatre and Saenger Theatre. To see the scheduled list of events, click the Pensacon link. Grab some friends and check it out. It ends Sunday, February 25 at 6PM.