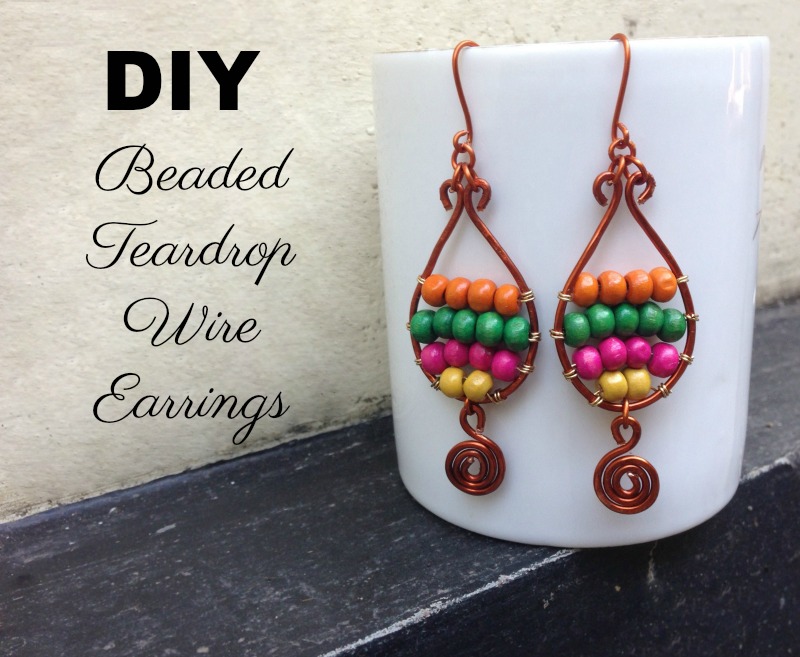 Every good outfit needs the perfect accessories to finish the look. I am always looking for new accessories, but sometimes it can be difficult to find what I need to match the style. I look for pieces that are versatile so that they are worth what I am paying, but sometimes I still can't find what I want. Luckily, now I can make my own accessories and sometimes it is even cheaper than shopping at a boutique. Check out these DIY beaded teardrop wire earrings and channel your inner fashionista.
Beaded Teardrop Earrings
Boho Style Jewelry
List of Supplies:
Jewelry wire – 16, 18 and 22 gauge.
Jewelry pliers – cutting, looping and flat nose pliers.
Wooden beads – small size
Making Process/ Instructions:
Step – 1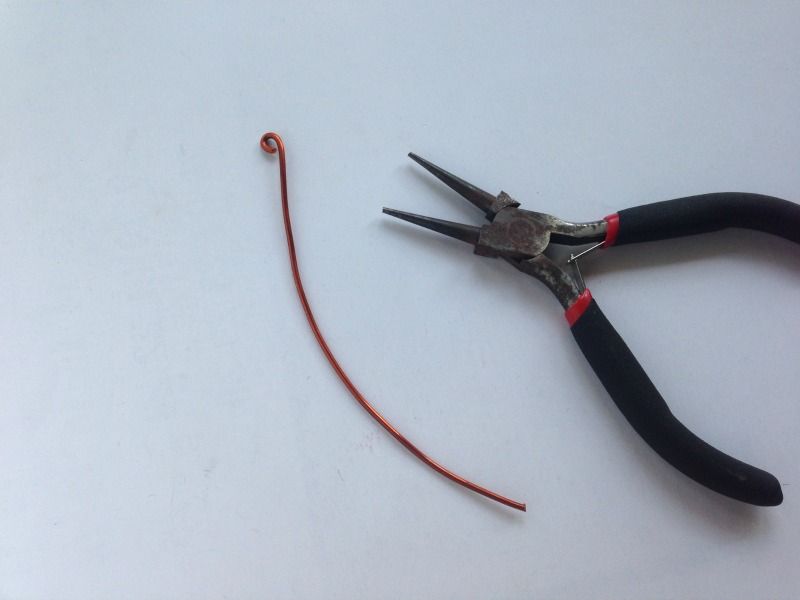 Take the 16 gauge jewelry wire and create a small loop at the open end of the wire with the looping pliers. Do not cut the wire from the bundle yet.
Step – 2: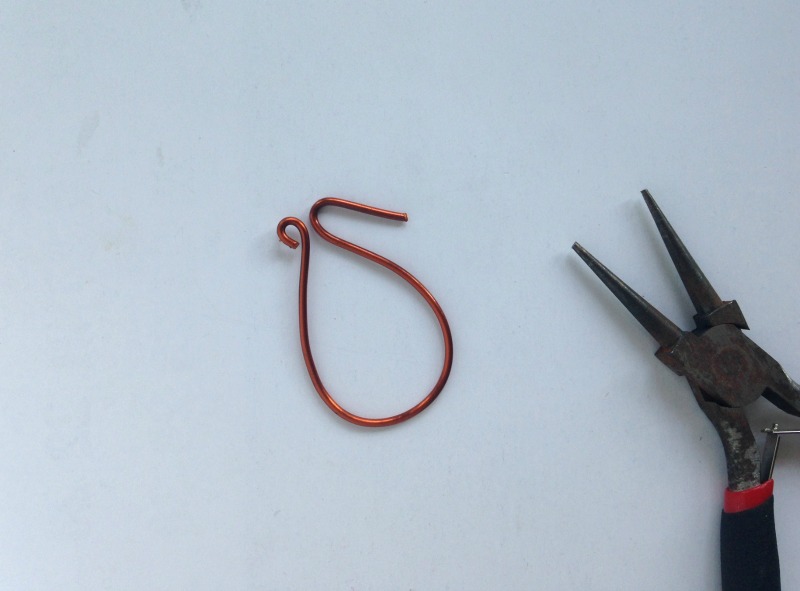 Create a teardrop pattern with the looped wire and then cut off the wire from the bundle by keeping enough to create another loop on the other end.
Step – 3
Create another loop on the other end of the teardrop pattern and adjust the teardrop wire pattern to make sure that the pattern is perfect and symmetrical.
Step – 4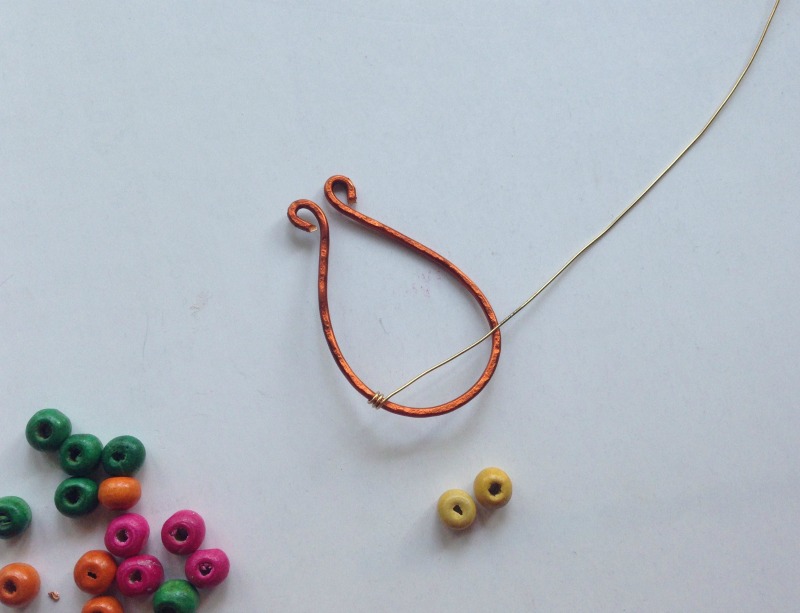 Take the 22 gauge jewelry wire, cut it into a small piece of 3-4 cm; and coil its open end around the bottom side of the teardrop pattern. Make sure that the coiling is tight and neat.

Step – 5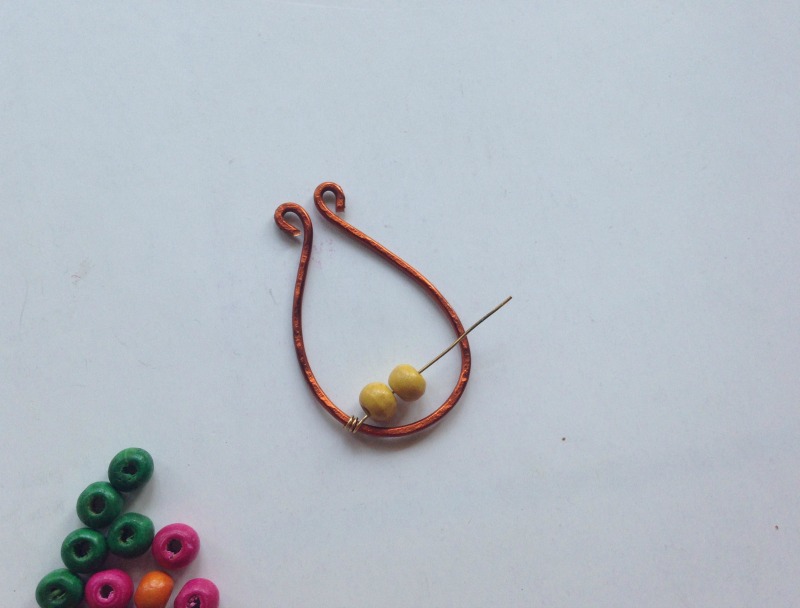 Select a color for the first layer of beading and insert them into the 22 gauge wire from its open end.
Step – 6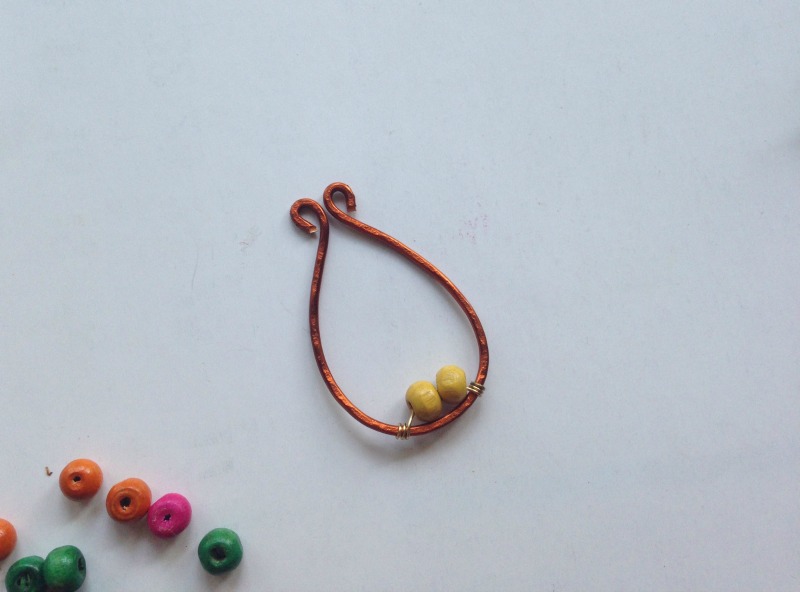 Once done beading coil the other end of the beaded 22 gauge wire around the wire band of the teardrop pattern. Again, make sure that the coiling and beading is tight and secure.
Step – 7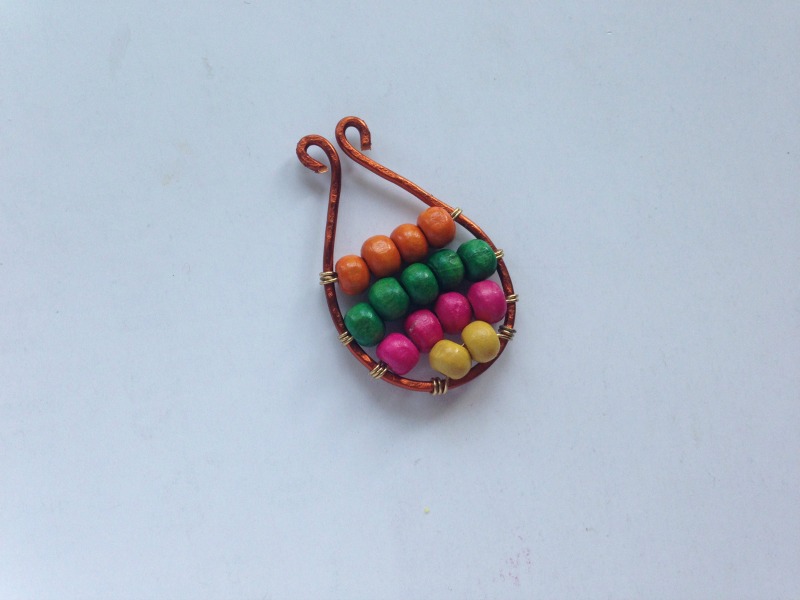 Similarly bead a few more layers of bead inside the teardrop pattern. I added a total of 4 layers of beads- yellow, pink, orange and green. Keep in mind to create a nice color combination with the beads.
Step – 8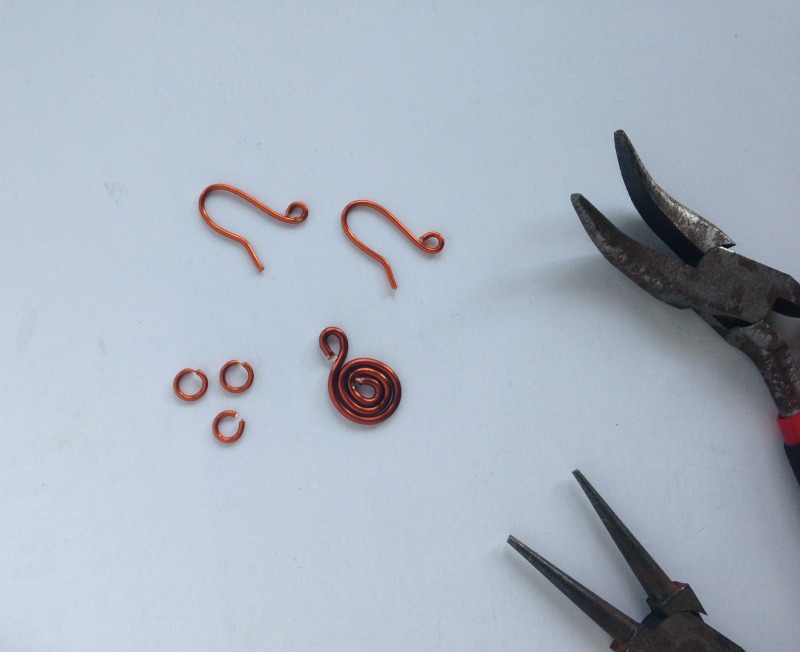 Few jewelry findings are required to complete the earrings. To complete one earring you'll need 4 jump rings, 1 earring hook and a jewelry charm, though the jewelry charm is optional but it makes the earring look prettier!
Step – 9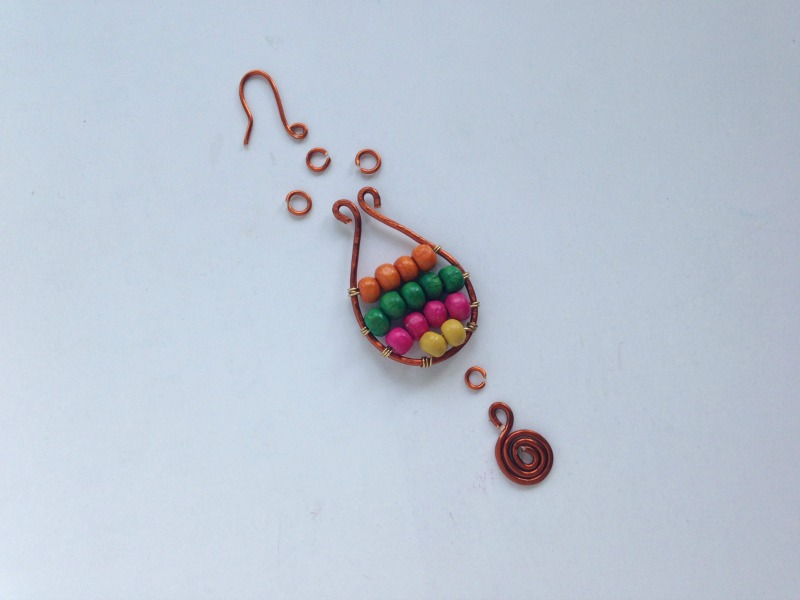 In this picture the jewelry findings are arranged according to their placement. Attach the findings with the beaded teardrop pattern to complete the earrings.
Step – 10
Similarly create the other pair of earrings.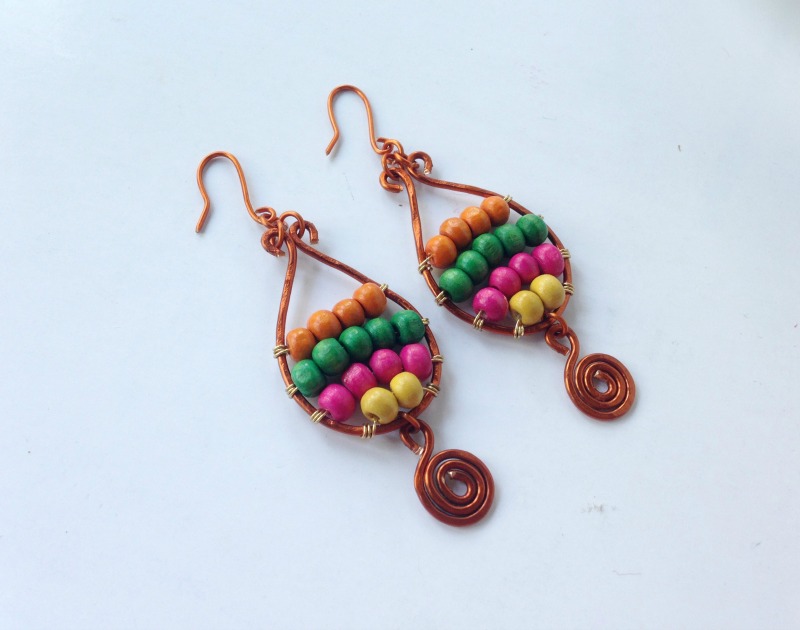 Use different colored jewelry wire and different colored and types of beads for variation!
Now you have all the tools that you need to create your own look!